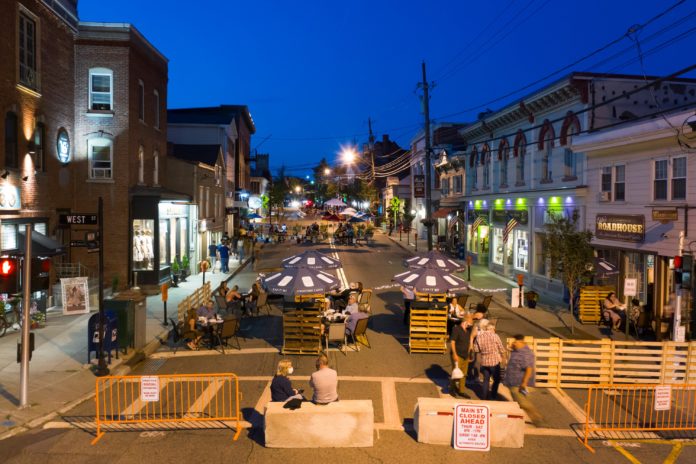 Press Release
May 11, 2021
Outdoor Dining Program
 After a successful 2020 outdoor dining program, the Village of Warwick is pleased to announce that outdoor dining will resume on Friday, May 14, 2021.
Main Street, Railroad Avenue, and Spring Street will be temporarily closed Friday and Saturday evenings from 4:30 p.m. to 11:00 p.m. and Sunday afternoons from 12:00 p.m. to 4:00 p.m. Detours will be clearly marked.
A dozen restaurants are anticipated to participate, including Fetch, Wolfies, G's Restaurant, Café Dolce, Yesterday's, Eddies Roadhouse, Raina's Pizza, Fratello's, Halligans, Conscious Fork, 14 Railroad Avenue, and Blarney Station.
The continuation of the outdoor dining program allows our local restaurants to offer a safe and enjoyable environment for their customers.
Road closures and outdoor dining are weather permitting, please check the Village of Warwick's Facebook page for pertinent information.
Photo Credit: Robert Breese