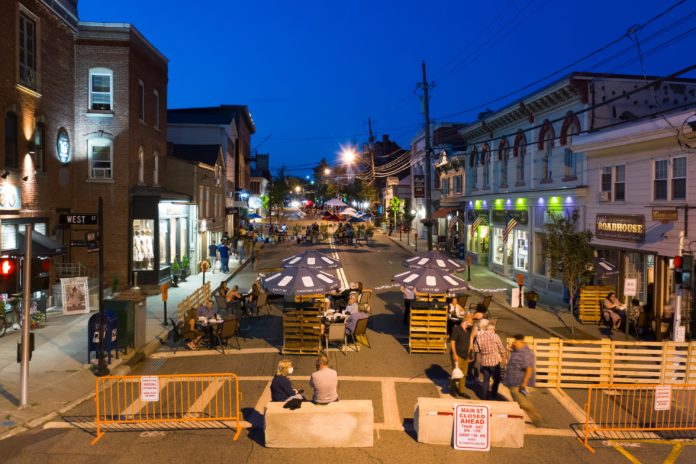 October 1, 2020 – October 31, 2020
After discussions with local restaurants and permission from the NYS DOT, the Village of Warwick is pleased to announce that the expanded outdoor dining for local restaurants has been extended through October 31, 2020 in accordance with the following schedule:
A portion of Main Street (Welling Place to West Street intersection) will close Thursday – Saturday
Spring Street will NOT close
Railroad Avenue will NOT close
Street closures begin at 4:30 p.m., service begins at 5:00 p.m. to 10:00 p.m. and the streets will reopen at 11:00 p.m.
The Village has received permission from the NYS DOT to close Main Street/Route 94 through October 31st however, the extended outdoor dining through the State Liquor Authority expires on October 5th and will be pending an extension of Governor Cuomo's Executive Order. We will inform restaurants and patrons as we move forward.
Come downtown for a wonderful and safe dining experience!
Remember, masks and social distancing are mandatory.
Photo courtesy of Robert Breese.