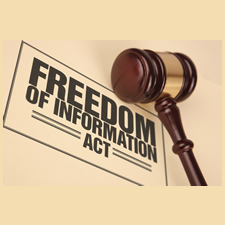 Excerpt of NYS Freedom of Information Law:
"The people's right to know the process of governmental decision-making and to review the documents and statistics leading to determinations is basic to our society. Access to such information should not be thwarted by shrouding it with the cloak of secrecy or confidentiality. The legislature therefore declares that government is the public's business and that the public, individually and collectively and represented by a free press, should have access to the records of government in accordance with the provisions of this article."
For complete information see the NYS government website here.