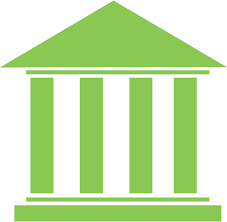 A chill is in the air and the Hunter's Moon, a full moon will rise on October 31st, just in time for Halloween 2020. Like all things in the age of COVID-19, it is a different time and the changes we make to our lives and activities are to ensure the health of our community.
As we all know the annual cherished Halloween Parade has been canceled. I say BOOOOOOO! But so be it and better safe than sorry! The parade normally ends at Railroad Green with a costume contest. This tradition continues! This years' contest sponsored by the Village of Warwick and the Warwick Lions Club will be virtual. If you would like to participate please dress up in your Halloween finest and submit the snapshot for judging to clerk@villageofwarwick.org and please include your age and costume category. This years' categories are the following: Most Original, Scariest, Cutest, Most Warwick Pride, and for 2020, the year of the pandemic, The Best Mouth and Nose Covering! The contest will be divided into the following age groups 0-5, 6-9, 10-14, adult, and family ensemble. The contest opens October 28th thru October 31st and winners will receive Merchant Gift Certificates. The contest is open to both Village of Warwick and the Town of Warwick residents.
Village Residents are invited to "Scare the Mayor". This is a contest for the scariest, most frightful, scream-worthy Halloween decorated house in the Village. The contest is free to enter. To register your house please call Village Hall at (845) 986-2031 or email clerk@villageofwarwick.org by Thursday, October 29, 2020. Winners will receive plaques that say, "I Scared the Mayor" and will be announced on Facebook.
There is a Halloween curfew for all persons under the age of 18 unless accompanied by a parent or guardian on all Village streets and parks and other public areas in the Village of Warwick between the hours of 8:00 p.m. on Friday, October 30 to 6:00 a.m. on Saturday, October 31, 2020, and again on Saturday, October 31, from 8:00 p.m. to 6:00 a.m. on Sunday, November 1, 2020.
Have a fun safe Halloween! Here are some suggestions and guidelines. Beside your Halloween mask, wear mouth and nose covering, socially distance, avoid crowds and popular areas, Trick or Treat in your own neighborhood or close to home if possible, limit your time Trick or Treating, and do fun safe activities at home with limited guests. For further guidance please visit www.orangecountygov.com Department of Health and CDC guidelines http://www.cdc.gov/coronavirus/2019-ncov/daily-life-coping/holidays.html.
And when you're completely scared and exhausted by Halloween festivities do not forget early voting is happening now at Town Hall and Election Day is Tuesday, November 3, 2020, for more information visit www.townofwarwick.org Early Voting Dates & Sites.
The next Village Board meeting will take place on Monday, November 2, 2020, at 7:30 p.m. at Village Hall, 77 Main Street, and will be held through Zoom videoconference and may be viewed live by the public on the Village's Facebook page https://www.facebook.com/VillageofWarwick.