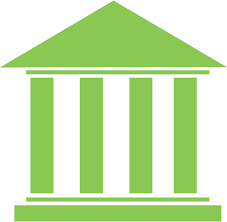 The annual Halloween Parade happened on schedule and as we posted – rain or shine. Although it was overcast and a bit drizzly, the warm temperatures allowed ghosts, goblins and fantastic creatures of the night to come out for an evening filled with fun! Congratulations to all the winners of the costume contest and thank you to all our residents who made this a memorable night for so many. Of course, thank you to The Lion's Club, especially Claire Gabelmann, Recreation Director Ron Introini and his crew, Shoprite who supplied refreshments, the Warwick Police, the Warwick Fire Department and our Ambulance Corp who are always there to ensure public safety. Events such as this have a lot of moving parts and it's the helpful hands of many that pull it off.
Local activities such as this, offer a continuum of life. I remember as a child the fun Village Halloween events and costume contest, and later on, as an adult shuffling through the leaves on Oakland Court with a diminutive Spider-Man by my side. A fine thread!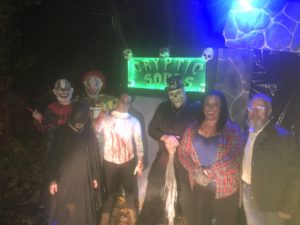 This year's, "Scare the Mayor" contest was truly a competition with 10 entries! The judging for the best and scariest decorated house took place the evening prior to Halloween. This year we introduced categories: Best Overall, Best Use of Materials, Most Creative, Best Theme, Best Special Effects. The winners are posted on the Village's Facebook page and were announced at the Costume Contest. Thank you to Danny Alquezada Madero, our Sesquicentennial Kid Mayor, who helped with the judging.
The public forum organized by The Warwick Skatepark Initiative occurred last week at Park Avenue School. This was a reveal of the vision of a new concrete park designed by Pillar Designs Inc. It includes a large multilevel bowl and many elements of street skating. The skatepark inspiration comes from the Van Park Series that were used for the Olympic trials. If you are interested in helping, please contact, https://www.facebook.com/WarwickSkatepark/ or email: warwickskatepark@gmail.com
The Veteran's Day Parade is Monday, November 11th. Line-up is on Church St. at 10:30 a.m. and step off is at 11:11 a.m. The parade will commence down Main St. and will finish at the Veteran's Monument at the entrance of Veteran's Memorial Park where a service to honor our Veterans will take place at approximately 12:00 p.m.