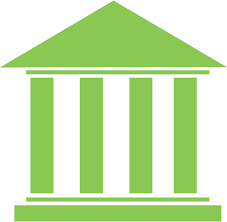 This past weekend Boy Scout Troop 45 honored Scouts Nicholas Jackson, Matthew Kaytes, and Jeffrey Koff who joined the Eagle Court of Honor. Congratulations to these young men for achieving Scouts highest honor.
One of the Scouts, Nick Jackson, cleaned and restored the family cemetery of Revolutionary War General, Thomas DeKay. When I read about his project, it transported me back to the time I was a young Scout in Troop 45. Our Scout Master was Robert Lawton and he lived in the former General DeKay home on the New York / New Jersey border. One of my favorite campfire tales was his story about the treasure of General DeKay:
General DeKay was quite a character. He was known to drive his oxen to market in New Jersey. Besides being a war hero, he had a fine home and farm and had amassed a large fortune. He was also known to be cutthroat and ruthless. According to lore, the early American government outlawed the ownership of gold bullion. The General having a sizeable fortune in bullion decided he would put it in a cave in the rocky mountainside along the New Jersey border. Two slaves were enlisted to bring the gold to its designated spot. After it was placed in the cave, they moved large rocks to ensure the entrance was secure. The General then murdered the two slaves so that his secret would never be disclosed. The General died shortly after and to this day the treasure of General DeKay lies in a rocky crevice not far from here.
My Scout Master knew how to spin a yarn and as young men, we were mesmerized by the chilling story. As Warwick stories go this was always one of my favorites!
This Thursday, May 23rd, the Historical Society will be sponsoring a Memorial Day Remembrance from 7:00 p.m. – 8:00 p.m. at the Buckbee Center. The public is invited.
Monday, May 27th, is Memorial Day and the Nicholas P. Lesando, Jr., Warwick Township Post #214 of the American Legion will hold their annual Memorial Day Parade beginning at 11:00 a.m., stepping off from Village Hall on Main Street. Ceremonies along the parade route will be held at the Warwick Cemetery, St. Stephen's Cemetery, and the Firemen's Monument at the entrance of Memorial Park.
The Village of Warwick and Warwick Playground Dreams invite all to a ribbon cutting on Wednesday, May 22nd at 6:30 p.m. at Stanley-Deming Park. The playground will be officially opened to the public. A dream come true!!