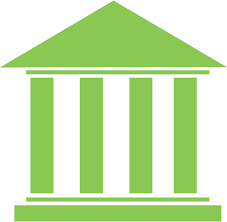 Easter Sunday is before us – with the unfolding of Spring comes a time of renewal. This is a season of rich and meaningful symbols. It is also the feast of Passover which commemorates the freeing of the Jewish people from slavery – it is a celebration of liberation.
For both feasts families gather, tables are set, stories are shared. There is so much to be grateful for. In this great universe, we fit on a fraction of the head of a pin, but our prayers and practices and love are big – harnessed they have the ability to transform.
In the middle of all this is the upcoming Build Week for the new Stanley Deming Playground. This is a moment when we, as a diverse community, come together to pick up a shovel, a hammer, a drill and assemble a playground! Not just a maze of slides and swings and ramps but a playground that allows kids with many levels of physical challenges to play with their friends. Inclusion is one of the most meaningful changes in our society – it has redefined the understanding of what is normal and given hope to so many children and adults. It also has created a more thoughtful and empathetic culture that sees the world through many lenses.
In the same spirit of our Christian and Jewish feasts, this playground celebrates renewal, transformation, and liberation. Most importantly it celebrates community. By the very practice of building it describes our values and aspirations, by its design shows our leadership and vision. Goodness grows from acts of sharing and kindness – it grows and affects our lives, it all begins here, on this fraction of a head of a pin and ripples out to the universe. Warwick is a community with a wealth of talent and a rich network of good people. We are blessed!
If you want to help it's easy. Go to the Warwick Playground dreams website, www.warwickplaygrounddreams.com, to sign up. Build week starts April 22, 2019 to April 28, 2019.
On behalf of the Village Board, to all our Christian friends and neighbors we wish you a Happy Easter and to all our Jewish families and friends we wish you a Happy and Blessed Passover.