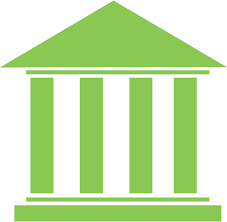 My son Henry was recently accepted to the North Bennet Street School in Boston Massachusetts. North Bennet Street is the country's oldest trade school. He was accepted into the Preservation Carpentry program, the programs at North Bennet Street are intense and class sizes are small – only 29 students were accepted into his program. Needless to say, we are very pleased for our son.
Like many students, Henry took a gap year between High School and College. It's been a frustrating year for my son seeing his friends head off to school while he's been home working, but the year was the right step before moving from small-town life to a large city. Along the way, he's matured as well as become more keenly aware about direction, decisions and consequences. It's been a good but hard year for all, really a growth year not a gap year!
The school doesn't offer housing, meal plan or cafeteria so our son will be fending for himself in an urban environment. One thing Henry and I've been working on together is meal making. Sundays have been our appointed day when we prepare a full dinner. The idea has been to familiarize my son with food preparation and healthy food choices. So far, we've tackled spaghetti, small steaks, chicken pot pies, mashed potatoes, roasted potatoes, various vegetables, salads, and the list goes on. With each meal comes an intro to basic techniques, frying roasting, boiling, deglazing a pan, making a vinaigrette, how to use a salad spinner, and what herbs to use when.
I was a little nervous in the beginning fearing 18-year-old impatience, but my son has embraced the experience and we both look forward to our Sundays together. As a parent it is difficult to let go. To have nurtured a child, to give them life's tools, to send them off is all part of something time honored. So, every meal we make together is a rite of passage towards freedom and manhood. Months from now when Henry has flown from the nest, I know we will both look at our cooking classes as part of the bond we share. As he takes steps towards independence it's been a fun way to be engaged and to pass on a little knowledge and my love.