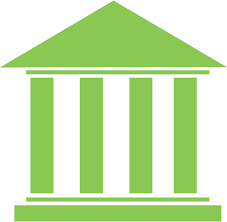 When a young soldier returned to his hometown after the Great War, friends, neighbors and family lined the streets to welcome our war heroes. In stark contrast at the end of the Vietnam War our country was divided, struggling with political turmoil, a changing culture and the soldiers never saw the welcome arms of America.
Today we celebrate Veterans Day which this year includes the 100 Year Anniversary of signing the Armistice that ended World War I and 50 years since the end of the Vietnam War.
If history could teach us lessons maybe this contrast will be the example that shows the value and importance of human respect, empathy, patriotism, as well as our responsibility to our men and women who have served our country. The difference between the bright warmth of returning home or a cold empty room. The quality of a homecoming leaves a mark on a soldier – it qualifies their place in history and our hearts – it is an assurance of their efforts and a display of our gratitude.
In our Valley, a Warwick welcome home remains a part of the love we have for the men and women who have served. It is apparent in so many ways – the observances we keep, the support that's given, the words we use, the gratitude we express.
This is still a small town where individual voices are heard, where neighbors still help neighbors. Our American Legion and Veterans of Foreign War remain critical support organizations for all who have served. They give engagement and camaraderie but also embody the memory of military action and above all remind us that armies are made of soldiers who are proud.
Our year is punctuated by events these men and women organize to celebrate our armed forces. They shoulder the responsibility giving us as a community the ability to honor those who served whether in memoriam, as a veteran or in active duty.
They show our children the value of patriotism and the intrinsic importance of protecting our freedom. They honor and work with our scouts as they form into young adults. Now there is a Veterans Center that brings help and attention directly to our front door. Vastu, a yoga studio here in Warwick has weekly classes for vets and their families. Close by at the Conference Center there are workshops to help soldiers that are at risk through various programs including equine therapy. I want to thank the American Legion and Veterans of Foreign Wars for the work they do, the vigilance and care and support of our soldiers. We are truly indebted to you for your service to your country and to your home.
Let us never lose sight of the importance of our role to offer a helping hand and the kind words of respect and assurance. These are time honored traditions. When the parades have ended, and words fade let us remember in our daily actions and in our hearts the importance of a Warwick welcome home, what it means to an individual and the ripple effect it has on our nation.
The next Village Board meeting will take place Monday, November 19, 2018 at 7:30 p.m. at Village Hall, 77 Main Street.