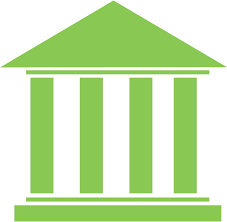 The Opioid crisis is now considered the deadliest drug crisis in American history. According to Josh Katz of the New York Times, overdoses have killed more people last year than guns or car accidents and are doing so at a pace faster than the HIV epidemic at its peak. Over two million Americans are estimated to have a problem with opioids.
The crisis has its roots in the over-prescription of opioid painkillers, which due to the high cost many users have switched to inexpensive heroin and fentanyl. Heroin and fentanyl are the primary killers now – the latest phase of the epidemic has been the overdose deaths of young adults in their twenties and early thirties.
The crisis is affecting our entire nation and its ripple effects can be felt in every town and city.
This is only part of the information I learned on Friday evening during a panel discussion at the Albert Wisner Public Library. The event was organized by Beverly Braxton of Family Central and Annie Colonna of the Warwick Valley Prevention Coalition, and part of the Library Programming.
The panel included men and women from all over our region connected to organizations that are actively involved trying to address the needs of individuals and families affected by this crisis. The panel included Town of Warwick Police Department, Michael Moon who is part of SCAN – Street Crimes and Narcotics Unit, as well as parents who have had their lives completely altered by addiction in their family.
This is a crisis that should be considered a National Emergency and it will take that Federal recognition for greater action to occur on every level.
Locally, we have a significant resource which is the Warwick Valley Prevention Coalition. The Coalition has many goals, but its most important is to support healthy lifestyles that exclude underage drinking, marijuana use, heroin use and the abuse of prescription medications. The Coalition meets every fourth Thursday at 6:30 p.m. at the Warwick Valley Community Center and the public is welcome. A welcome package and membership application is available at: http://www.warwickvalleycommunitycenter.com/prevention-coalition.html
For more information please call (845) 986-6422 or email: anniecolonna11@gmail.com
The next Village Board meeting will take place Monday, March 19, 2018 at 7:30 p.m. at Village Hall, 77 Main Street.