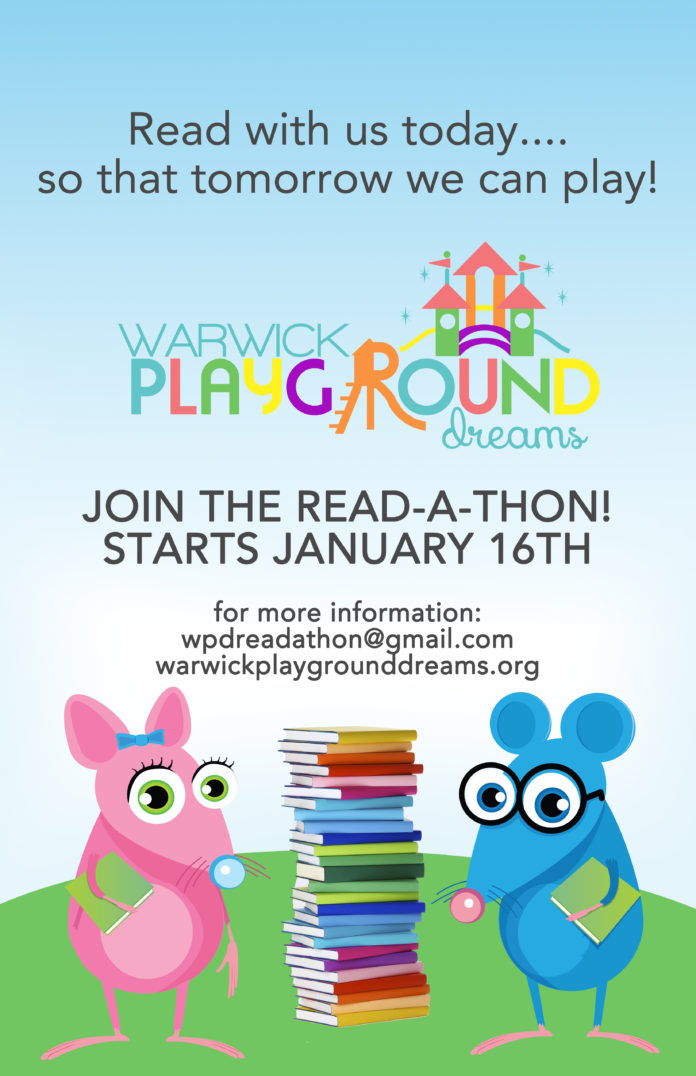 Moved and inspired by the children who took the initiative last summer to fundraise on their own with lemonade stands and by selling artwork, we wanted to create a fundraiser that would give the kids a sense of ownership and continued involvement in the project, while still being fun and educational. So, with careful consideration, Warwick Playground Dreams chose to sponsor a Read-a-thon.
Our read-a-thon will run for 12 days, Jan 16-28th. Each reader will be given a reader login and private reader page. Children will be able to read alone or with a parent partner over the course of 12 days. You will be able to share your reader fundraising page with family and friends with hopes that some of them will want to sponsor your child for as little as a onetime $10 sponsorship!
Our hopes are that at the end of the read-a-thon, we will be able to use the funds raised to purchase a piece of equipment that will have a plaque added in recognition of all the children.
Residents who are interested in participating in the Read-a-thon can email us at wpdreadathon@gmail.com or visit warwickplaygrounddreams.org
For additional information on how much we've raised, how many sponsors, how many minutes the children have read and also to generically contribute if you don't have a specific child to sponsor go to https://www.read-a-thon.com/school/CFOS-Warwick-Playground-Dreams-_19266