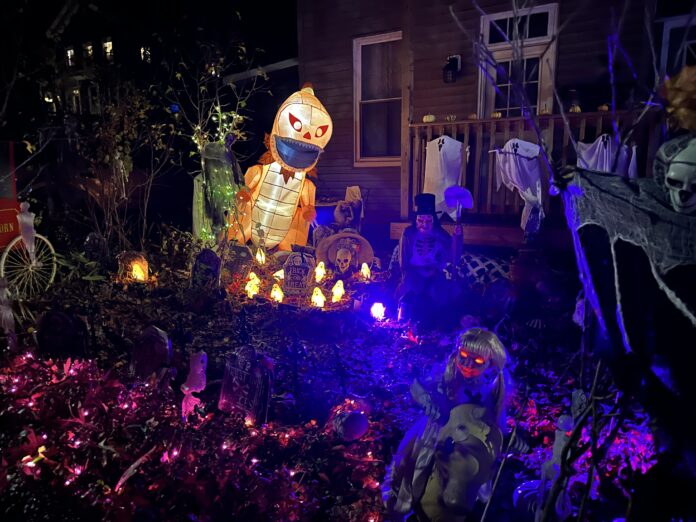 With jack-o'-lanterns glowing, and whispers in the night,
 We'll give the Mayor a fright, oh, what a sight!
In this contest of ghouls, the scare's the aim,
To spook the Mayor, and win the Halloween game.
The winners for the 2023 Scare the Mayor Contest are as follows:
Scare the Mayor 1st Place Winner
The Santiago Family – 28 West Street
2nd Place
The Paul Family – 38 North Lynn Street
3rd Place
Jenna Plotkin – 22 Van Buren Street
Karl Scheible Award for Exemplary Skill and Thematic Creativity
Kayleigh Maher, M.S. – 15 Galloway Heights
Congratulations to all our winners and thank you to everyone who participated in making this Halloween contest a truly haunting success! Check out all the participant's spooky displays this Halloween night!
Participating Houses
15 Galloway Heights
149 South Street Ext.
23 Orchard Street
10 Welling Avenue
28 West Street
22 Van Buren Street
29 Van Buren Street
23 Howe Street
38 North Lynn Street