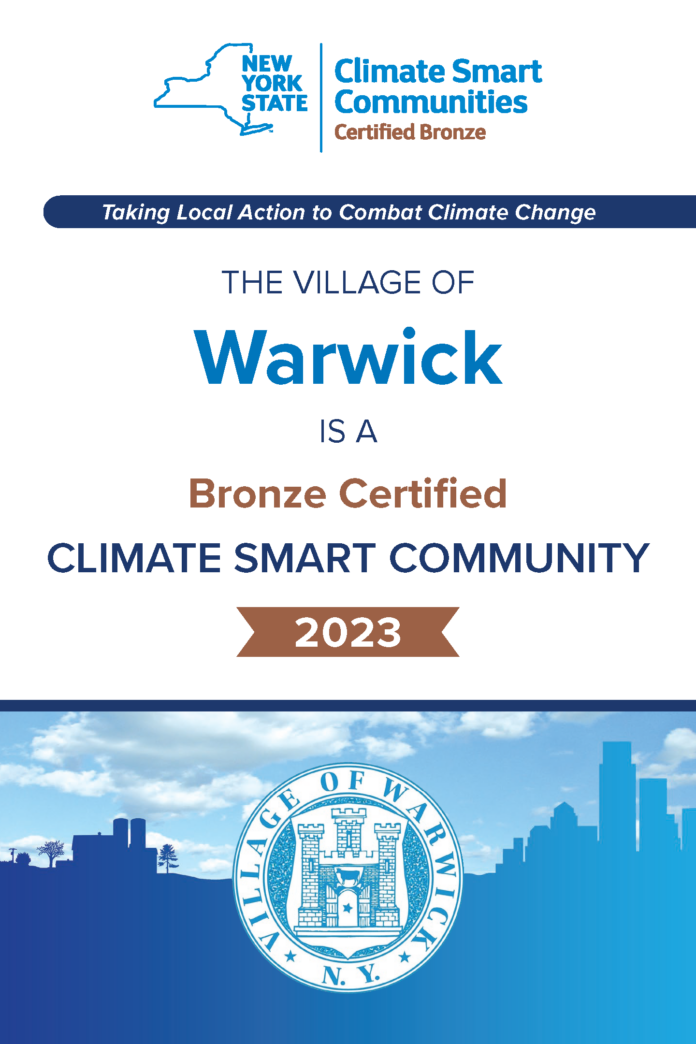 Governor Hochul Recognizes Village of Warwick for Achieving
Climate Smart Community Bronze Certification
On Friday, April 21, 2023 Governor Kathy Hochul announced the latest round of communities to achieve certification as part of New York State's Climate Smart Communities program, which supports local efforts to meet the economic, social, and environmental challenges posed by climate change. The announcement signifies meaningful steps being taken by 19 local governments to mitigate and adapt to climate change.
To achieve Climate Smart Community certification, local governments accumulate points for planning and implementation actions that reduce greenhouse gas emissions and improve community resilience to the worsening impacts of climate change.
Recently, the Village of Warwick and 17 other new communities successfully met the criteria to be newly recognized as leaders at the bronze level and the town of Bedford ascended from bronze to silver — the highest level of achievement available.
A full list of actions completed by the Village of Warwick to become a certified Climate Smart Communities can be found HERE
To view Governor Hochul's Announcement of 19 Newly Certified Climate Smart Communities in its entirety, please click HERE