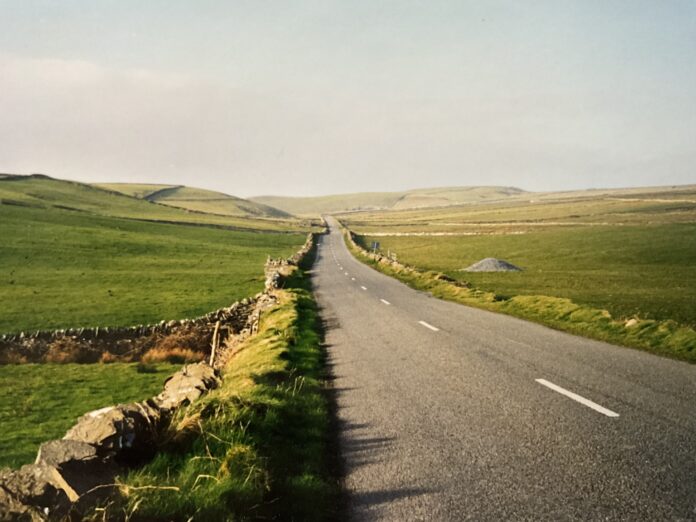 From the Mayor's Office
March 13, 2023
Get your Green On!
Saint Patrick's Day is Thursday, March 17, 2023. It is a recognized feast day in the Catholic Church to honor Ireland's Patron Saint, but it is also a day we all celebrate Ireland as a country and the proud legacy of Irish Americans.
My own heritage is part Irish. My mom's family hailed from Galway on the northern west coast of the country. My wife and I had the good fortune to visit Ireland and its beauty remains a lasting memory. We traveled a good part of the country over a two-week period, and I will never forget the extraordinary, diverse landscape and the warmth of the Irish people. A highlight of our visit was meeting Nicholas Mosse and his wife Susan. They are the creative force behind Nicholas Mosse Pottery which is known internationally. We visited the pottery works and then visited their beautiful home Kilfane which included sculpture gardens, a glen with a restored thatched roof folly and waterfall – all part of a romantic revival estate.
If you ever have an opportunity to visit this remarkable green Island, you will be astonished at what it has in store. In our own Valley the hills are greening up, sap is flowing, peas are being planted – a magical place too!
There will be a St. Patrick's Day Parade in the Village on Saturday, March 18, 2023, sponsored by the Warwick Division 3 Ancient Order of Hibernians McGuinness – McDonald Division. The parade line up is at 10:30 in the parking lot at St Anthony Community Hospital. Step off is at 11:00. The parade will proceed down Main Street and end mid-block at Railroad Green. Come out and enjoy! Get your green on!
The coming snowstorm which will stop the world for a brief moment is a traditional March kick in the pants. Our men are at work prepping for the storm. Storms come and go at this time of year. The last vestiges of Winter.
The next Village Board meeting will take place on Monday, March 20, 2023, at 7:30 p.m. at Village Hall, 77 Main Street.