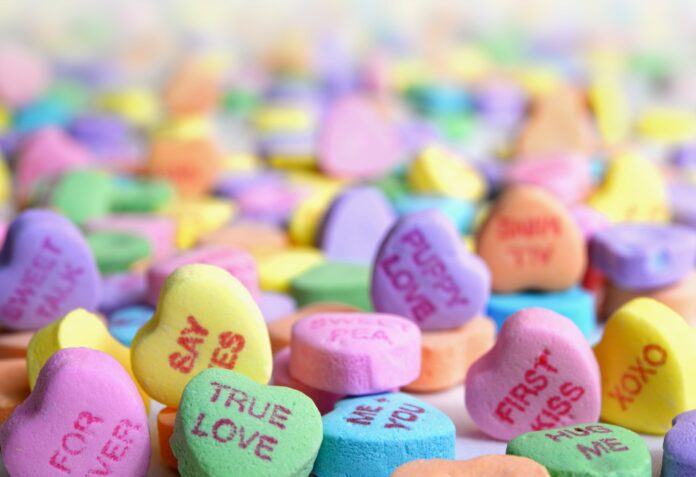 From the Mayor's Office
February 13, 2023
To Love
This week we celebrate Valentine's Day! A day of love! It is a day we express our feelings of love in words and romantic gestures, often with gifts of flowers, chocolate, cards or whatever will make the focus of our intentions swoon. But love as we know is more than the artifice of things. It is a powerful emotion that has existed since the dawn of time that has the ability to transform. It's kind of a wild card because most often it appears without notice and grows from odd and unexpected places. As anything a bit wild in its truest form, it is pure.
There are so many types of love; puppy love, unrequited love, endless love, no holds barred love, conditional and unconditional love, true love – it comes in so many forms and nuances. There is also the love of self, of each other, of family, of a partner; there also is spiritual and religious love, a love of place and community.
Finding love, or the love within us, is to discover a treasure. We often go through our days not giving it too much thought, but if we stop for a minute and recognize this precious cargo, the seed of passion and let it instill and infiltrate our lives, allow it to be the emotion that leads us. Well, now were talking!
When I think of great and inspirational leaders throughout history the one thing that they share is their clear and deliberate sense of truth and love – men and women who have distilled an emotion to make change and to move mountains. When the message is of love whether words, lyrics, poetic stanzas, or acts of unselfishness it is a power like no other. It has the ability to lift us up and to disarm detractors. It is remarkable to think that love can be as simple as a first kiss or evolve to be a force that can changes nations.
So, we search for love, but the secret is that it is always with us and is a fundamental part of each of us. To give love is the greatest of human gifts, mostly because of its ability to empower the giver and the recipient. Ah yes, "The greatest thing… is just to love and be loved in return."
But for now, and most importantly, in our beloved community love is a constant. I see it in the daily rhythm and the interactions that make us tick. It is between friends and family and even strangers. It is given through a sense of caring and respect and touches upon our humanity, brotherhood and sisterhood. This can often be a global outpouring as we are aware of worldwide conditions, but it is also one I see most directly right here in the place that we live. It is a powerful agent.
So Happy Valentine's Day! Let us celebrate the green, clean, free energy of love – it leaves no carbon imprint, needs no solar panel only an open heart.
The next Village Board meeting will take place on Tuesday, February 21, 2023, at 7:30 p.m. at Village Hall, 77 Main Street.