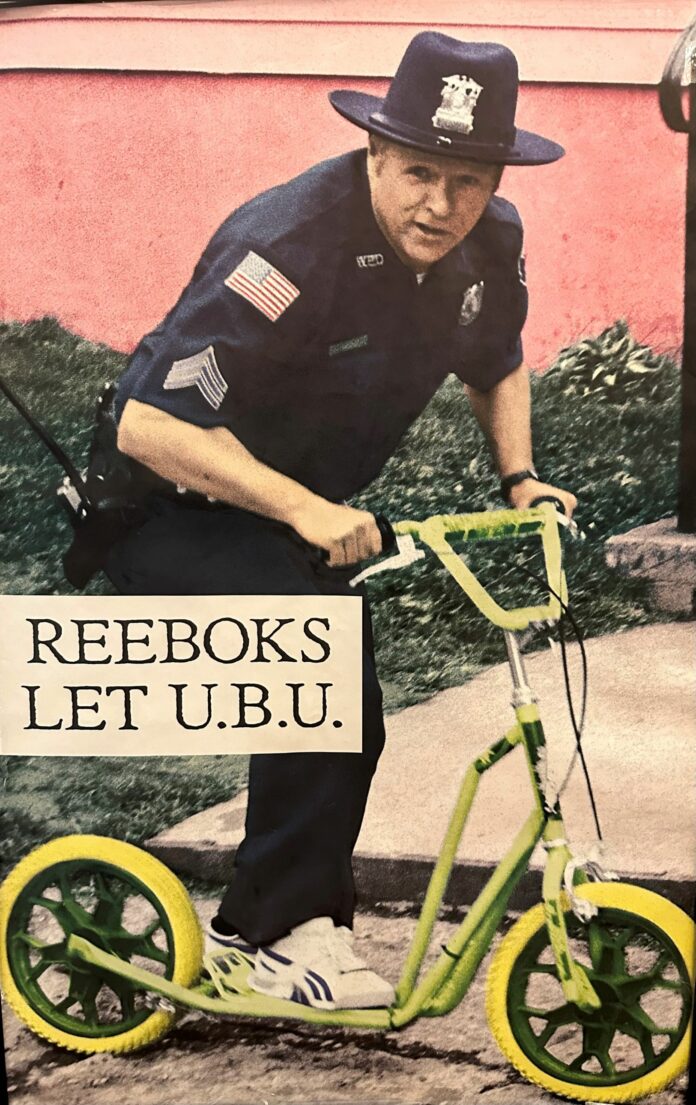 From the Mayor's Office
February 3, 2023
Eulogy for "Mr. Warwick"
George R. Arnott
November 15, 1941 – January 28, 2023
Today, we gather to remember and honor the life of George R. Arnott. The shock of George's passing has touched us all. It was a shock because it was sudden and unexpected but also because George's connection to us, his friends and family was so valuable, he was so much a part of our lives and for that, the loss so much deeper.
The Warwick George grew up in was a smaller, more insular community.
There is a shed on the roof of the old Town Hall on Main Street. It was used as a surveillance shelter to watch for potential enemy aircrafts during the Korean War. George was part of the young men and woman that were enlisted to watch over Warwick. His initials and the time he logged are written on the walls and that record remains today!
He was part of the first class to graduate from the "new" Warwick High School on Sandfordville Road in 1959.
After graduation, George entered the Air Force and was stationed in Spain. This experience introduced him to travel, a passion he had throughout his entire life. It also gave him structure and discipline that helped him in his eventual career path as a policeman.
The decision to become a police officer came through a personal experience. His car had been vandalized and he reported it to the local police department. The officer did not take the issue seriously and dismissed the incident, maybe because of George's youth, but this casual attitude laid the seed in his mind that if he was a police officer, he would treat any person and issue with importance, respect and concern.
George was initially in the Village police department which then merged with the Town. Throughout his 36-year career he built a reputation and was respected by his fellow officers and the public.
As an officer, George had a sense of duty, evenly tempered with his clear understanding of the community he served. He retired as a Sergeant. In classic George style when he retired, he bought himself a Cadillac. Though never indulgent, he knew the importance of taking care of himself.
Within the brotherhood of the Police Department, I am sure there are many, "George" stories. But outside of that realm and before I knew George as a friend, I will never forget the morning I went to the subway platform for the N Train. On both sides of the tracks every large advertising poster, maybe 50 altogether, was an image of a cop on a scooter wearing Reebok sneakers and I knew immediately it was George.
For a twenty-something Warwick kid, living in NYC and a little homesick, it was such a welcome surprise. Reebok had done an advertising campaign and photographed small town locals wearing their sneakers. This picture maybe said it all – part of George's success in life was his sense of fun and humor.
What do Michael Jackson, Tom Selleck, Kevin Kline, Debbie Reynolds, Richard Kiley, Patricia Kiley, Gloria DeHaven, Gretchen Wyler, Glenn Close, Shepard Coleman, Carlton Carpenter, Dick Wells, Richard Kimball, Shelley Winters, Sterling Hayden have in common? Yes, movie stars, dancers and famous musicians and at some point, were connected to our Valley but most importantly they knew George.
In the same way George endeared himself to us, he connected with these artists. I think he was able to do so because he represented a trust they intuitively understood, respected and felt safe.
When the 9/11 attack occurred and the tragedy struck home, George was a part of the committee to create a memorial in honor of the residents we lost. He was a tireless advocate and fundraiser.
In a short window of time the committee was able to reach their goals and build what is one of our most significant and beautiful memorials. In the same way he was able to connect to resources that helped create the 9/11 Sculpture Garden representing 20 years since the event.
George was a powerful catalyst for community engagement. His persistence, an attribute we all recognized, was a valuable asset throughout his life.
The Village of Warwick's Sesquicentennial was a yearlong celebration and an effort that involved tremendous coordination and community effort.
George's involvement was so important. He was a connective link to the Centennial celebration in 1967, finding the designated stewards of the time capsule buried back then.
He single-handedly brought the Mayor and Mayoress of Warwick England to our shores. He infused the celebration with the magic and charm of small-town life that was unforgettable and could only come from someone who understood its value and importance.
These are some highlights of exemplary service and an unselfish life. It is though, the George between the big events, limelight, and famous folks, that we know and love.
It was George the Eagle Scout. It was the generous George, George the caring father who would do anything for his son Ritchie and daughter Lynne, the benevolent George, the insufferable and gossipy George. The 'Let's Make a Deal' George.
George the Homeowners Association President finding fairness, George the long-time instructor of driver safety.
There was the super inquisitive, ever learning George. There was George the traveler who made friends wherever he went.
It was the George who brought me my favorite donuts when he visited and that had carte blanche to the Mayor's Office not because of the donuts but because he represented an important link of continuity, history and friendship.
George was Mr. Warwick. He's received that title because it fit. He was not only an ardent ambassador, but he clearly represented the good will and sometimes challenges of a community that was ever changing.
He was always connected because he was open but also protective. He surrounded himself with people he enjoyed and appreciated. I always admired his comfort with different generations, and it was surely that that kept him young and vital.
His generosity was a part of him that was fluid and seamless. It was a generosity beyond worldly goods, it was the generosity of spirit.
So, we celebrate you, George, and thank you for being such a wonderful part of our lives. You were a Village caretaker and I believe that effort continues.
You have watched over us and protected us since that stint on the roof watching for enemy planes and you have never stopped being a watchful eye. You remain a legend and part of the rich complex puzzle of Warwick. We honor you and we will miss you dear friend, Mr. Warwick.