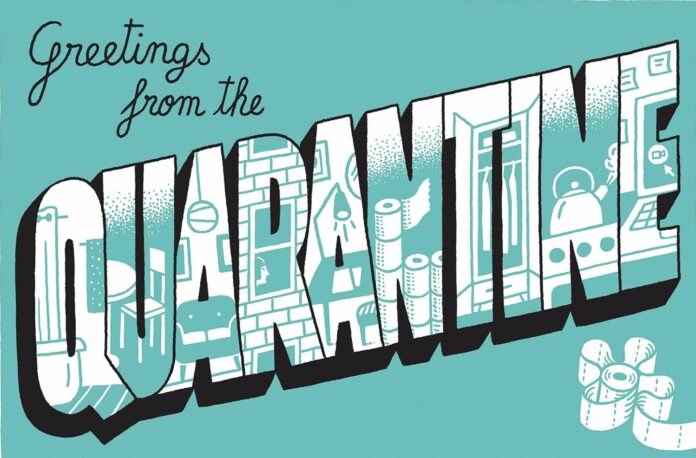 This past Tuesday seemed like a normal day but as I arrived to my office I felt a little off. I had a slight sore throat, a mild cough – maybe a summer cold? As the morning progressed so did these symptoms. I thought about COVID – especially the new strains that are seemingly highly transmittable and took a rapid test. It was out of date but I thought it may give me a clue. Well, within 15 minutes the clue was substantiated and the two apparent lines on the test strip were a good reason to call my doctor. Luckily, I am sequestered in my office in Village Hall. I spoke with the doctor's assistant who asked me about symptoms and after speaking with the doctor, told me to go home and quarantine. The doctor then called with a tele-visit later in the day.
All this on the heels of continual news of many people I know getting COVID. I had imagined that maybe now after two and a half years of avoiding it, that I would be vulnerable too? And viola!
The silver lining is being vaccinated and boostered and medication such as Paxlovid. Although my initial symptoms were concerning within a day they subsided and were very mild. So, house  quarantine isn't so bad and I can keep in touch for important matters. My energy level, paced, lets me do a number of things on my long list of easy to do house projects and in between allows me to do personal reading which is a luxury. Hardly a beach vacation but a moment to recharge and to reflect on the times we are in, the years we've been through and the future that we will, in some ways, live with.
Oops! I reported last week's concert would be Emish! Well, it's actually this week, July 16th, 7:30 at Railroad Green.  One of my favorite groups which I will have to listen to from my back porch considering the circumstances!
The next Village Board meeting will be Monday,  July 18, 2022 at 7:30 pm at Village Hall, 77 Main Street.