Mayor Newhard spoke the following words at the Warwick Fire Department 9/11 Remembrance Ceremony on September 11, 2021: Friends, families, neighbors, Warwick Fire Department, Police Department, EMS, elected officials, clergy and invited guests.
Two decades have passed since that tragic day, September 11, 2001. Much has occurred in that period of time. Life never stops. Children are born, we lose ones we love, economies boom or fail, wars begin and end, a pandemic changes our daily lives. Throughout this time, we have felt the effects of that moment; we have witnessed changes both physical and physiological to our country – to each of us.
On the evening of 9/11 in 2001 we congregated in this very park. It was a spontaneous, important gathering. There was no social media then and yet we were able to communicate to each other the need to congregate to try to understand our fears, make sense of what occurred and to begin to acknowledge the impacts and loss within our community. That evening we rang a bell after the names of those we lost as we will do again tonight. It is a ritual we've done every year, for twenty years.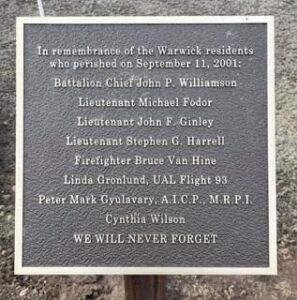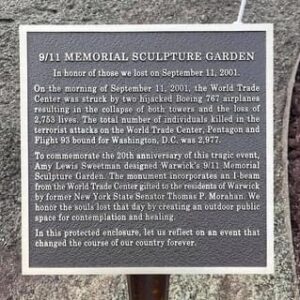 Tonight is an evening of remembrance and dedication. Oddly even though time has passed, we still are trying to make sense of those events and wondering what the future holds. As we remember, we should not only focus on the loss of those we held dear but importantly, it is a moment for a reflection of the love that was shared, a life well lived and the heroism of that day.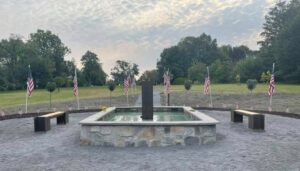 In the tone of each bell ring and in the carved letters of our Memorial let us be reminded of the individuals we lost. Let us never forget the love we have and the memories we've kept. This is a celebration of their lives and an understanding of the bonds of community that make us strong.
Let us also remember a war bravely fought; let us never forget our sons and daughters who sacrificed their lives and let us remember all who have served our country, their dedication and love of democracy.  The shadow of the Twin Towers has loomed long but maybe this is the moment we step into light, that we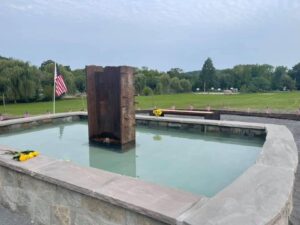 embrace the memories of all who were lost that day and the years that followed. In that warmth and tenderness, we will never forget.
The next Village Board meeting will take place on Monday, September 20, 2021, at 7:30 p.m. and will be held through Zoom video conference and may be viewed live by the public on the Village of Warwick, NY YouTube Channel.