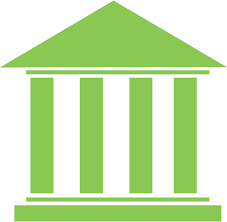 Summer is Here!
The sound of cicadas, the sharp waft of mown hay, fireflies rise up in the twilight, summer has arrived in the Warwick Valley. Soon our farmer's markets will be offering summer's bounty- corn is on its way, tomatoes are ripening on the vine. It is hot but the pleasures of summer surround us. Close your eyes, remember this, store it away for that cold winter night.
This Saturday, July 24th the Warwick Valley Historical Society will be celebrating their annual George Washington Day with an all-day event. The day starts at 8:30 a.m. with a 5K run and walk. The event begins at Veteran's Memorial Park, 29 Forester Avenue. This is the first run in the Village in over 40 years and it's great to have one back! Registration is $30 per person for more info please call 986-3236, www.warwickhistory.org.
During the day from 12:00 – 4:00 p.m. there will be ongoing tours of Warwick's most historic properties. Visit the Baird Tavern, the Sly Barn, the Shingle House (the Village's oldest home) and the Lehigh and Hudson Railway Caboose. This will give you a glimpse of these remarkable preserved properties as well as the stories that will help you understand the very beginning of our community and our Country.
At dusk there will be an outdoor movie in Lewis Park on Main Street. Bring a blanket or a chair, pj's optional, for the annual George Washington Day Free Family Movie. The evening's movie will be, "Enchanted" which is a word that so aptly describes our Village!
Outdoor dining continues Friday and Saturday evenings. As the day cools off it's a great way to enjoy some of Warwick's favorite eateries.
The Village of Warwick Summer Concert Series will be on the lawn in Stanley-Deming Park Saturday, July 24th. Plenty of room to spread out, bring a blanket or a chair to enjoy the sounds of Two Guys and a Broad. Show starts at 7:00 p.m.!