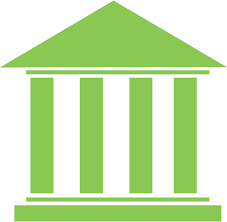 June 19th, 2021
With the vaccination number reaching 70% in New York State there has been a lifting of many of the restrictions that had become a way of life over the past 17 months and it was following those precautions that allowed us to get to this point. This is the return and we all hope it's lasting as this script has been rewritten over and over with plot changes we never expected.
It is a relief, the moment we've been waiting for and now the floodgates of suppressed social activity have opened. This is clear by the return of events downtown and the use of our parks. Memorial Park which is home to so many different sports and social venues is an amazing sight on a weekday evening – every inch of Park is being used. The same for Stanley Deming Park that is the temporary home for the Summer Concert Series and will see the Summer Recreation Program return. Warwick's first Hispanic Softball League will be calling Stanley Deming their home for their first season.
We are lucky to have these large green spaces. They surely make a difference in our quality of life and to have them now makes all the difference. It's not by happenstance that these spaces exist, they are the result of decades of planning. The Village is in the process of rewriting its Comprehensive Master Plan and the most important part of that process is to capture your voice and ideas about how we see our Village define itself in this new century. Historically, Warwickians have been visionary and creative and that is the imprint and legacy of who we are. I urge everyone to take the brief survey through a link on the Villages website: www.villageofwarwick.org and to watch for future community meetings that will offer a platform for engagement.
This past Wednesday the Warwick Fire Department and Fire Departments County-wide surprised Charlie Niemann with a retirement party for his 28 years of service as Battalion 6 Fire Coordinator which is a County position as well as decades of service to the Warwick Fire Department. Congratulations Charley! We are grateful for your commitment to our safety and to your dedicated service to our community.
When Charlie Allonge from Rolling Thunder Chapter 3 wrote to the Village Board requesting a street dedication in honor of CWO 2 Daniel G. Prial there was no hesitation. On Friday, in the early morning warmth, at the corner of South Lynn we celebrated, memorialized Danny with family, friends, and guests. I would like to thank Anne and Greg Prial, Charley Allonge and Rolling ThunderChapter 3 for giving us, as a community, the meaningful moment to assemble and to pay our respects to a brave soldier.
And so the return with so much to look forward to. On the horizon a Firemen's Carnival and fireworks, a Merchant's Guild sidewalk sale. Today, a Juneteenth event on Railroad Green. All part of the life we thought we lost but the connection has remained intact and we have come back stronger and wiser