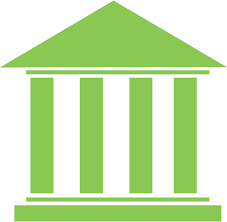 June 25, 2021
The news of Dispatch Editor, Jen O'Connor stepping down is startling to say the least. Jen has done a remarkable job as Editor of a true community-based newspaper. Her leadership, her moral compass, and unbiased position have been the hallmark of what has over her tenure been a true voice of the Warwick Community. I have known Jen for many years, worked with her on many initiatives, even prior to being an Editor, and I have always been impressed with her fairness, attention to detail, and her understanding of what is important. She has followed the footsteps of Newspaper woman Betty Wright who shared the same work ethic and understood the weight and responsibility of running a local news source.
I loved visiting the Dispatch office and workroom, the heavy scent of ink wafting from the press in the back room, the layout boards, the ancient well-worn floors. Seeing a newspaper being put together and the many dedicated men and women who work so hard to produce a quality product each week, is a testament to Jen's leadership.
The position of being an Editor is not easy especially with opinions, or sometimes controversy, and a good Editor has the difficult job of presenting those ideas fairly and accurately. Jen has accomplished that throughout her career. She also made sure that issues were balanced, and that community news was covered.
Jen has been responsible for so many improvements to the paper over time. The use of the internet and social media has enhanced the position of the paper as a place to find community information and current events. She also forged relationships with each municipal entity as well the many nonprofits and local organizations. In a small Town, those relationships are crucial and add a greater meaning and depth to the newspaper as a voice and connective link.
Jen, we will miss you, your steady hand, your inquisitive nature. You have given our community something extraordinary. On behalf of the good people of the Village of Warwick and the Village Board of Trustees, we thank you, wish you all the best in your future endeavors and remain grateful for your thoughtful guidance of a vulnerable and venerable institution, The Warwick Valley Dispatch.
2021 Forward!
Congratulations to the Warwick Valley High School Class of 2021. Like so many students who had to contend with a world "on end" you have become more resilient and maybe better prepared for life's challenges. On behalf of the Village Board of Trustees, I wish each one of you the very best. The future holds promise, and you are the future and always remember that the Warwick Valley is your home.
The Real Deal!
Thank you to the Warwick Firemen and women who brought us back the carnival and fireworks. What a way to end a State of Emergency! We are grateful for your protection and sense of community which was apparent with every child's delight and every smile.
The next Village Board meeting will take place Tuesday, July 6, at 7:30 p.m. at Village Hall, 77 Main Street.