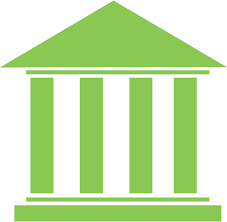 Our Beloved.
Michele Carter
September 27, 1933 – December 3, 2020
 In the age of COVID-19, mourning and grief take on a different form. Without wakes, memorials, and funerals, the process, the human acceptance of someone passing, becomes delayed and extended. My dear friend, Michele Carter, passed in early December and I continue to grieve and lament the loss for her family and our community. Losing Michele is like losing some oxygen or sunshine. She was a woman of incredible strength, resource, and compassion. She touched so many of us, in many ways, she left a legacy of kindness and so much more.
Growing up, I knew her as the mom of a family as big as my own. I have strong memories of the house that the Carters lived in next to Baird's Tavern. The house is no longer there but the Halloween's or birthday parties remain part of my happy remembrance of Warwick's past. Mostly, I remember how welcome and included you felt being there.
The welcoming quality that Michele and her husband Charley exuded was real. Their home on Linden expanded from a family of 6 children to include, over time, 17 foster children. This was a gift that gave so many the security of a family and an opportunity for a better life. Most importantly, Michele was a consummate mom who saw her children in the light of individuals who would succeed in life by following their passion whether athletic prowess, the arts, acting, music, teaching, or whatever they felt drawn to. Michele was supportive and as most moms, eternally creative and attentive. My Mom was the same, and I remember the friendship and the fun they had together. I also remember the sadness and grief in their shared experience of losing a son. Sometimes, those are the bonds that draw us together that give us strength and for that, created a valuable friendship.
Michele's impact on our community went beyond her generous home. It was also her generous spirit, her kind, and open heart. Having a large family, or running the Pioneer Restaurant for many years, was maybe the foundation for running the Ecumenical Food Pantry. I believe this was one of the most important activities, truly a Ministry in her lifetime of accomplishments. The Thanksgiving and Christmas Food Baskets were an extraordinary volunteer operation that she would oversee yearly. To say Michele's love was expansive may be an apt description. Even if she had a table long enough, a house big enough it still couldn't fit all her guests but still she would find room.
This is why Warwick is a remarkable place. On the surface, it's like many sweet small towns with tree-lined streets and busy parks but dig a little deeper, and you will find the core of what creating community is all about. Michele was a family maker. It is a structure she understood well and recognized its power to protect, to heal, and to find joy. I know too the idea of family spills out and is effusive and this is the Warwick I see and love.
We will miss Michele, her laugh, her insight, her kindness. Writing this has helped me let go a bit. In the memory and celebration of this amazing life, I feel the warmth of her goodness, the strength in her ability to love. I am so glad to have been her friend and to have enjoyed and shared with her so many moments, and these I cherish. I know too, that with Michele in charge, whether here or beyond, there will always be room at the table, and for that, so many of us are grateful.
~~~~~~~~~~~~~~~
The next Village Board meeting will take place on Tuesday, January 19, 2021, at 7:30 p.m. and will be held through Zoom videoconference and may be viewed live by the public on the Village's Facebook page https://www.facebook.com/VillageofWarwick.