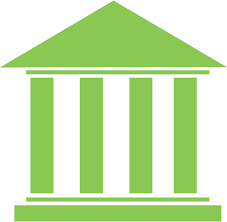 "I Have Decided to Stick with Love" – MLK
In his speech, "Where do we go from here?" Reverend Martin Luther King Jr. states, "I'm concerned about a better World. I'm concerned about justice; I'm concerned about brotherhood and sisterhood; I'm concerned about truth. And when one is concerned about that, he can never advocate violence…" Timely words at a moment of political and social unrest. Doctor King goes on to say, "I have decided to stick with love, for I know that love is ultimately the only answer to humankind's problems… For I've seen too much hate and I say to myself that hate is too great a burden to bear."
These are difficult days in our country. We've witnessed an assault on the Capitol, the physical symbol of our country, and more importantly an assault on the tenants of democracy and our ability to change leadership peacefully.  And those raw emotions and anger touched our home, with protesters waving flags with profane words on the sidewalks of our Village. It's hard when we see this on our own turf. Disquieting, upsetting, in the end, discouraging because it reflects something deeper, darker, with seemingly no clear resolve.
The Capitol will be repaired, and Warwick will return to the bucolic. There are important, difficult lessons here, and what was revealed through this divisiveness is that the greatest challenge we will have known as a country is before us.
How do we heal? Where do we begin? Where do we go from here?  I guess it starts with each one of us and in Reverend King's words, "When one is concerned about truth, he can never advocate violence." Repair begins at home.
Like America, Warwick has weathered many storms, rebuilt, restored, and has always returned to a Community that "sticks with love." So, let us celebrate this great man and find solace and strength in his words. Let those words become the actions of our daily life. Let our lives affect others and let others continue to affect even more because, "Darkness cannot put out darkness, only light can do that." – MLK
~~~~~~~~~~~~~~~