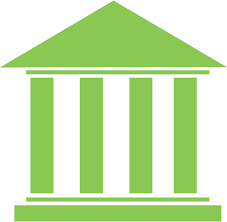 Let's Not Skip a Beat!
The Christmas Eve Carol Sing
On a beautiful balmy December Sunday, a small army of socially distanced masked students from WVHS media department from the Meistersingers met at the Old School Baptist Meeting House to help create a video sing along for this coming Christmas Eve.
The inability to congregate in large numbers has temporarily taken away some of our most beloved events. These are the activities that dot our calendar, that give us a sense of community and joy in our lives: parades, memorials, dinners, fundraisers, and the list is long. The Christmas Eve Carol Sing is one of those activities. It has occurred for over 60 years and for many is a true community gathering maybe due to its purity of purpose. This has been the year of creative spirit and innovation. In the same spirit that wonderful tributes were created to celebrate Veteran's Day and Memorial Day we have created a virtual sing-along that you can watch with your family in the comfort of your home, or like me sing off key without embarrassment!
With the help of many, Jody and Jim Weatherstone, Stacey Rosen, Deborah Sweeton, Dan Cecconie and the Media Arts class, Noreen Hanson and the Meistersingers, Kevin Kenny, Alan Shaffer, and Dylan Gerstner, created hopefully a memorable YouTube video that will be aired beginning noon on Christmas Eve! The video will be available a number of ways: through the WVHS YouTube video channel, links from the Village and Town of Warwick's websites and Facebook pages as well as the Warwick Valley Historical Society, Warwick Valley Chamber sites and Facebook Sites and on Channel 21, the Municipal Cable Channel.
We are grateful to the Warwick Historical Society for allowing us to use the Meeting House for this event and so many others this year! It is interesting to think that a Meeting House has been truly a place of community connection even though we could not physically be there. It has been a blessing to use this historic structure, it helped us all get through this unusual time in history.
Thank you!
The next Village Board meeting will take place on Monday, December 21, 2020, at 7:30 p.m. at Village Hall, 77 Main Street, and will be held through Zoom videoconference and may be viewed live by the public on the Village's Facebook page https://www.facebook.com/VillageofWarwick.