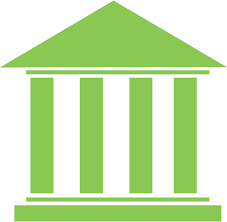 The full moon in November, which occurred this past weekend, is called the "Beaver Moon". The name comes to us from Native American lore to denote the time of year beavers retreat to their lodges prior to winter.
I love this type of information and the way it connects the dots. In this case, about the natural world that surrounds us, its meaning, its mystery. The best part about living in Warwick is that beyond the manicured edges of our lawns is the wild. As much as we try to tame nature it will always win no matter how many mowers, wackers, leaf blowers, and the like. To some, it may be reassuring and to some unsettling, it is the timeless battle and I assure you the true victor never sleeps.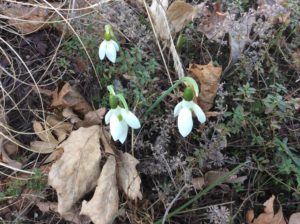 Nature has been my solace throughout the pandemic storm. Whether long walks, gardening, or visiting my favorite natural haunts, they all give me perspective. I was working in the garden today cleaning up, putting beds to rest, and I noticed a small group of Galanthus, commonly called Snowdrops. Normally blooming in the late winter, early spring, they are harbingers of hope – their appearance now was just that. We seek signs in our lives that help us get through. I'm grateful to have stumbled upon this sweet hint of better days ahead!
During this crummy year (which is the best and least graphic adjective I could muster) the social patterns of our community have been tossed on end. It's as if we are continually self-correcting and reinventing every social experience. And so, it is…
Thank you to the Warwick Fire Department for this year's virtual Christmas Tree lighting! The tree is a beautiful beacon – a clear sign of the continuance of life and the importance of community celebrations. Our Fire Department has been a safety net, not only protecting us but continually giving back.
Wickham Works had perfect weather to hold their Holiday Makers Market. What a great way to meet local artisans and to shop for the Holidays!  I applaud the care they took to allow for distancing. Having the market in Lewis Park was also a way for folks to also visit our local shops and restaurants. Thank you to Wickham Works and The Warwick Historical Society for this wonderful venue.
The Angel Tree has appeared in its usual place downtown. This year it is a little different. The donations that are requested are to various local nonprofits who have weathered this year with a fraction of the activities that would normally support their organization. This is a great way to ensure that their meaningful missions will continue
So, the Holiday Season begins, even with obvious restrictions there is so much to look forward to. Some things will be different, done in a new way that keeps everyone safe. This level of creativity is inspiring. It is the season of giving – where there is darkness, bring light, where there is cold, bring warmth, where there is despair, bring love, bring gladness to a heart that is empty. These are the gifts that are worth giving and, in the end, the true meaning of community and for this, we are blessed.
The next Village Board meeting will take place on Monday, December 7, 2020, at 7:30 p.m. and will be held through Zoom videoconference and may be viewed live by the public on the Village's Facebook page https://www.facebook.com/VillageofWarwick.