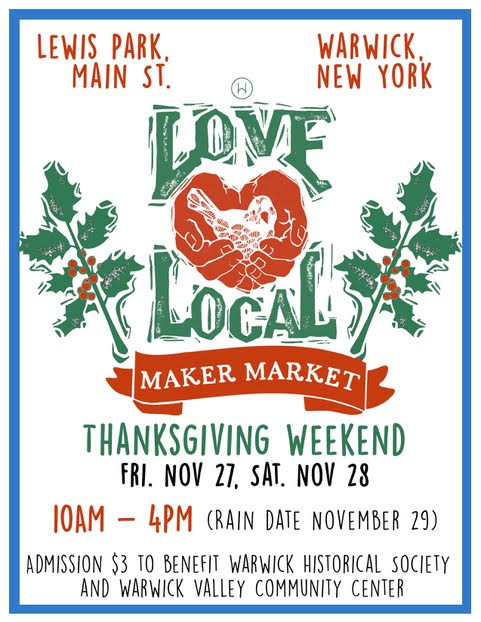 Friday, November 27 & Saturday, November 28
10:00 am to 4:00 pm
Lewis Park, Main Street, Village of Warwick, NY
This holiday season, let the story of a handmade gift speak for itself – the intricate detail, the craftsmanship, the thought and care that goes into each unique piece.
Wickham Works invites you to come and meet over 20 local artisans at the outdoor Love Local Holiday Maker Market, Friday, November 27, and Saturday, November 28, from 10:00am to 4:00 pm in Lewis Park, Main Street, Warwick.
The $3 entry fee supports the Warwick Historical Society and Warwick Valley Community Center.
Rain date: November 29
Mask wearing required and social distancing in effect. For more information: https://www.facebook.com/wickhamworks