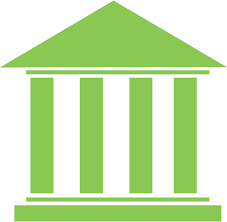 Marjorie Rachel White
1941-2020
In the days prior to Thanksgiving we often reflect on the things that we are thankful for in life. For myself, there are many, my wife and son, our array of pets, our home, and the things we share – love, joy, surprise, sometimes mixed with the harder things. Life seems very full at our house and I am grateful.  It is also the extraordinary Village I serve which is in part a place of physical beauty but to a greater extent, a result of the people who live here and call it their home.
One of the things I'm most grateful for are the friendships I've found over time. I say find because kindred spirits tend to find each other in the thicket of life. One of those spirits was my dear friend, Marjorie "Margie" Rachel White, who recently passed. I knew Margie growing up as part of the Logan family which was large and complex and a vital part of Warwick's African American community. My connection to many of these families developed through my dad's business, Akin's Drugstore – which in its heyday was a crossroads.
Margie worked at St Anthony's Hospital for over 25 years as an EKG technician and nursing assistant. In her work, Margie recognized her ability to comfort.  My family will never forget the support that she gave us when my mother was in ICU during the last hours of life. Margie was the caring hand and thoughtful friend who helped us through this tragic moment.
My fondest memories of Margie began the day I announced my candidacy as Mayor. She invited me to Sunday service at Union AME and in the middle of the service stood up and introduced me to the congregation. She described the relationship that my family had with the families of Union and that my Dad was the first to hire an African American in our community. She also made a point to say that I was the candidate to vote for! I was taken by her candor, her strength, and by this gracious and unusual, but very Margie, act. It was through this that I began a new understanding of this woman and her lifelong relationship to her God and her church and like her sister Barbara, she always spoke her mind.
Margie relocated to South Carolina to be with her daughters, grandchildren, and great- grandchildren. It was difficult for her to leave Warwick – her friends and her family at Union. We kept in touch by phone, chatting about the latest news.  A few weeks ago, I received a call, Margie wanted to personally thank me for what our family did for hers over time. She was terribly saddened by the loss of her Nephew David and I shared her grief. She wanted to tell me that our friendship gladdened her heart and at that moment I was able to thank her for all that she meant to me and to our family. Margie was strong, devout, and gloriously soulful – in a spiritual way as well as the soulfulness brought by life's happiness and challenges.  We spoke about many things and we laughed as we reminisced, little did we know it was our last conversation. I will miss that beautiful laugh, I will miss the voice that sought truth, my Margie, my Rachel, my friend who shared her love and left us with an indelible memory of kindness and clarity of purpose.
Soon, it will be Thanksgiving and I am most grateful, thankful, I had these final words with my friend.  In the swirl of a pandemic so much has changed but there are things that remain – one of the truest, is the importance of family and friends and the love we share for each other. Maybe these months have taught us a greater lesson as to what is meaningful and at the end of each day, what to be thankful for and to hold dear.
On behalf of the Village Board of Trustees, the Village Hall staff, and our Department of Public Works I wish you and your family a happy and blessed Thanksgiving.