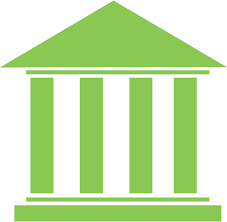 In the midst of a lengthy pandemic, we are all going through emotional highs and lows. Living with fear or with the stress that accompanies the threat of possible infection has colored our world, our daily activities, our relationships. Lately, we are seeing that once normal social behavior may lead us to setbacks and reoccurrence. We are surely tired and hope and wish, we would wake up from this beguiling, intense set of circumstances. In life when we are given such difficult parameters, we find ways to cope. It is a test of our creativity but clearly speaks of our desire to be able to share and to love.
In the past few days, I have been witness to great love. Love is a big verb. It encompasses so many aspects of human emotion, the human condition, longing, belonging, a heart made whole or broken.
This past weekend, on two separate occasions in the soft October afternoon light I performed marriage ceremonies. They were both made possible by friends who offered up their private gardens – a gesture of kindness in this world where spontaneity and simplicity have new meaning and have intensified each moment. With limited guests in an outdoor setting, the intimacy of both occasions spoke of hope, promise, and reassurance that there is still room for sacred vows and trust. Maybe these occasions demonstrated that to pare down, a deep understanding of what matters is present. To Carolina and Diego and Mikki and Ryan, I wish for you a life filled with possibilities and that the love you have shown to each other will remain your center, your light.
As touched by love's romance, there is also love that grows from life's unexpected sadness and challenges. It emerges as a quiet whisper to console us from our friends and acquaintances and loved ones. We recently lost two individuals both respected and admired, Larry Polsky, a gifted motivational speaker and creative entrepreneur and Joe Nachtigal, a master carpenter and builder. In a community such as ours where we are so vitally connected, the ripple effects of loss is felt by many. I personally will miss both of these men, they were wonderfully unique, insightful, generous with a sense of humanity, and both shared a great love of family and community. My condolences and sympathy to their families. Through loss such as this, we discover aspects of love that help us through and give new meaning to our memories. It's that very love that strengthens us, fortifies us, and helps us find our way and to heal.
We have learned so much about ourselves and life through this period of time. Importantly life continues – though so very different.  It's through these moments and new resolve that we find clarity and the overarching significance of love. Tears of joy and sorrow, they speak of life's meaning and our strength – they are the emotional release that help us recognize what is truly important and that we hold dear.