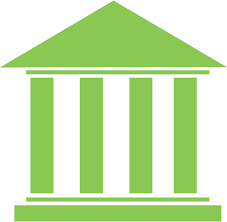 This past Sunday, the Warwick Lions Club honored two of its members with the Robert J. Uplinger Award for distinguished community service. The Honorees were Pam Starer and Garrett Durland who in my mind, epitomize public service, volunteerism, and the love of our community. Both Pam and Garrett have a long list of accomplishments that share a common theme of helping to make Warwick a special and better place.
Pam's work as a Lion, as a past office holder, and as President, is about dedication to this important service organization. As a member of The Villages Sesquicentennial Committee, she spearheaded the Senior Valentine Dance at Park Avenue School, which is still so lovingly remembered by our Warwick Seniors.
Garrett comes from a long line of service – his grandfather and Dad were both past presidents of the Chamber of Commerce, a position also held by Garrett. He is an active Board member of St. Antony's Community Foundation as well as long term member and Board member of the Warwick Soccer Club. Most importantly, both Pam and Garrett are soulful, good people whose consistent dedication has impacted our community.
The Warwick Rotary also awards individuals who have made a difference. Frank Truatt, the owner of WTBQ Radio, has been named Citizen of the Year. Frank is responsible for taking a small, rural radio station, and developing into the strong and diverse voice of the community. His yearly fundraising, his coat drive for the homeless, his toy drive for children of disabled vets, and his support of countless Warwick organizations clearly have defined Frank as a true, caring Warwickian – an honored and valued citizen.
The Rotary also honors citizens whose efforts exemplify community service. Jennifer O'Connor, Editor of the Warwick Dispatch, has from the very start of her life in Warwick been an active, involved citizen. Her love of community is apparent in every weekly edition of the beloved Dispatch. Under her leadership, she has given the paper new life and connection to the community at large. She understands the importance and power of the printed word and her responsibility to her readers in the form of journalistic integrity.  Jennifer is also active beyond her role as Editor. She was a key member of the Village's Sesquicentennial Committee, a founding member of the Library Foundation, and is on the board of the Warwick Historical Society.
Also being honored for community service are Nicole McCormick and Carmela Borrazas. Nicole and Carmela created a Facebook-based Warwick Relief Market. With the temporary closing of many of our businesses due to COVID-19, the relief market quickly created a sales connection to the community. With over 6,000 members, the Market raised over $400,000 for local businesses. The beginning of the pandemic was a dark time. Nicole and Carmela, through their efforts and creativity, brought light and a lifeline to our community.
We are Warwick strong because of the individual efforts of men and women such as these awardees. This is why when you stand at the top of Mt. Peter and look out and see this magnificent valley, you must realize it's the work of so many who care, love, and are very much part of the awe.