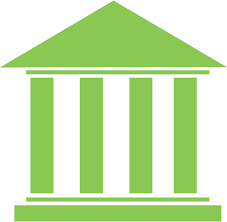 Strength and Some
The past weekend was filled with the energy and courage that bonds us as a community. So often we've said that we are in this together and it's clear how that makes a difference.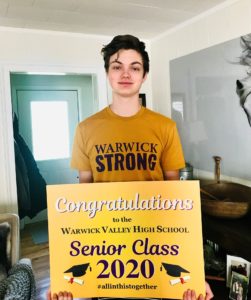 On Saturday morning, Memorial Park was hopping with parents, teachers, coaches, members from the Warwick Lions Club, and graduating seniors. The park was the designated pick up spot for lawn signs that celebrated the class of 2020. The idea came from parents Amy Fotino and Alice Rice and quickly grew. Hundreds of parents and students came and picked up signs to show their solidarity and to give the class of 2020 the recognition they deserve.
A stone's throw in an adjacent parking lot our Firemen, EMS, and Police congregated to make a second visit to St. Anthony's, Bon Secours Community Healthcare. With sirens and lights at full tilt, our brave visited the brave. The visit was in honor of National Nurses Week. It is a pretty spectacular moment when all our emergency service trucks appear at the front door of St. Anthony's Hospital! Thank you to our Firemen, Ambulance Corp., and Police for making it loud and clear how important our nurses are to us.
If you want to show your support for our first responders and folks on the front line of the COVID-19 crisis, lawn signs are available at Track 7 on the corner of Colonial and Forester and the front porch of Pete Artuso's home on the corner of Park Ave and Burt Street. Both are offering signs for $10 each with proceeds going back to the community. If you want us to post a message, artwork, video to give thanks to our hero's please send it our way to deputyclerk@villageofwarwick.org.
Last Friday, the Village, Town, and Chamber sponsored a teleconference with the Orange County Director of Economic Development, Bill Fioravanti, Director of Tourism Amanda Dana and from the OC Office of Employment and Training, Marie Blair. Over 65 local businesses were on the call to listen and to ask questions as we continue to navigate the unchartered waters of small business support and reopening. The video is available on the Village's website and Facebook page.
We continue to show our strength and love in so many ways, we are "Warwick Strong" – remarkably resilient, up for the challenge.
---
The next Village Board meeting will take place on Monday, May 18, 2020, at 7:30 p.m. at Village Hall, 77 Main Street, and will be held through Zoom videoconference and may be viewed live by the public on the Village's Facebook page https://www.facebook.com/VillageofWarwick.