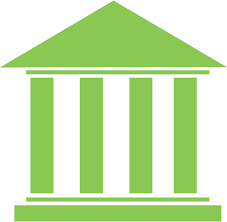 This past Sunday was International Women's Day. To recognize it locally, the organization Hugs for Courage asked women veterans and first responders to gather for a photo. Representatives from Warwick's Ambulance Corp., the fire department, fire police, police department, and VFW came out and it was clear, the importance that women veterans and first responders have in our community.
I was present to offer words of gratitude and I echo them here. To the women in our community who are called to military service, law enforcement or volunteer in our EMS or fire department, thank you. You bring to these paths' skill, dedication, and love of country and community. We recognize that you bring a strength and clear headedness to the tasks at hand. Your decision to serve or volunteer is personal, and I believe it centers around the value of human life and the desire to protect and to preserve. Women have changed the world. The numbers of women in military service and in the ranks of first responders has increased and continues to make a difference globally and clearly at home. We are grateful.
Thank you to Christine Hoti and Carmella Borrazas from Hugs for Courage for organizing the event and for recognizing and honoring some of Warwick's bravest.
Congratulations to Michael Moore, Mark Pennings and Max Hranitz for their induction to the Boys Scouts of America's Eagle Scout Court of Honor.
March 17th is St Patrick's Day! Well wishes to all our residents and neighbors of Irish descent.
The General Village Election for the Village of Warwick will be held on Wednesday, March 18, 2020 at the Goodwill Hook & Ladder Co., 25 Church Street Extension, Warwick, NY and polls will be open from 6:00 a.m. to 9:00 p.m.
All the best to all the candidates and I applaud your desire to serve your community.
The next Village Board meeting will take place Monday, March 16, 2020, at 7:30 p.m. at Village Hall, 77 Main Street, with a work session beginning at 7:00 p.m. prior to the meeting.