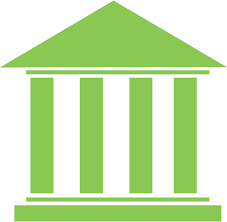 Picture This: The Warwick Children's Book Festival
After successive weekends of uber-events, the Warwick Children's Book Festival offers a calming element to the sometimes frenetic apple season and early Fall. The Festival is this coming Saturday, October 12 from 11am – 4pm under multiple large tents on Railroad Avenue. Some 70 authors and illustrators will happily autograph their books for purchase. This is a family event; it's a great opportunity to buy a gift for a young person or if you are a collector, to add to your bookshelf. It's also a learning opportunity – in the same way our Farmers' Market gives a face to the farmer, this festival introduces the creative person behind the pen or the artist that captures a world with line, color, and imagination.
The day is filled with books and music! The Uncle Brothers will be performing on the Green at 12pm. Kids will also have an opportunity to read to a therapy dog and there will be a special performance by teen volunteers who simultaneously read and use sign language to tell a story written by one of the authors. Craft activities are available throughout the day. Lots to do, lots to see, and oh yes, the event is FREE!
This annual fundraiser for the Albert Wisner Public Library has become a yearly offering. It's made possible by the hard work of a small dedicated committee and through the generous sponsorship of Susan and Glenn Dickes.
The event offers a diverse array of children's literature – from early board and picture books to tween and young adult novels. The Warwick Children's Book Festival promotes literacy and the importance of books as part of early learning development. It speaks volumes about what we value as a community. Books open up new worlds, can be the threshold to adventure, romance, mystery, history, and so much more. Please join the Albert Wisner Public Library for this memorable family friendly event.