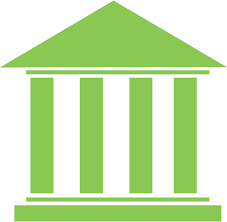 The Orange County Volunteer Firemen's Association's annual parade this past Saturday was an enormous success. Cheers to OCVFA President, Jim Gerstner and parade organizers, Melissa Stevens, and Robin Kitner and their committee. This was from all estimates, the largest parade we've entertained in the Village in recent history. The startup line stretched from the very back of Memorial Park, up Forester Ave., down Burt St, Park Lane to Park Way. I don't know the number of fire companies that participated but many were far-flung; Long Island, New Jersey, and even Maine! The Company from Waldoboro, Maine was here to deliver the 1st Tower Truck originally owned by Warwick which has been purchased back to be restored as part of Warwick's Fire Department history. There is so much history here and we are so proud of our Volunteer Fire Department. It was that layer – the celebration of 150 Years of Volunteer Service that made this parade even more extraordinary. The crowds that formed all along the parade route showed the intense pride we have for our community and for our Fire Department. Spectators started setting up on Main Street at 9:00 a.m. and by the time the parade arrived folks were 6 deep! The large flag that was suspended at the top of Main, High and South Street was an impressive sight, the Quintessential Queen Village Queens and many, many marching bands, American flags and bunting and of course the Budweiser Clydesdales that made a special delivery right to the doors of Yesterday's Restaurant were all the special touches that made this day memorable. Thank you to Dana Distributors for making the Clydesdales possible and thanks to Deb Schweikart for the brilliant idea and tenacity to make it happen. Did I forget something? Oh yeah, this is one proud Mayor! Our Village is extraordinary on a normal day – but this event was one that will be a Warwick memory that will last a long, long time. Congratulations to all that made it happen.
And just in case you are bored? The 31st Applefest is this coming Sunday, October 6th! Rain or shine from 9 a.m. to 5 p.m. The festival site and Main Street will be filled with the spirit, vendors, and guests that makes this such a successful festival. The event is sponsored by the Warwick Valley Chamber of Commerce and the Warwick Community Center and is considered one of the premier events in New York State. Did I forget something? Oh yeah, this is one proud Mayor!!
The next Village Board meeting will take place Monday, October 7, 2019, at 7:30 p.m. at Village Hall, 77 Main Street.