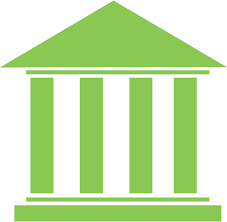 This Saturday evening, August 24th is the Warwick Historical Societies biggest fundraiser, Party in the Park, from 6:00 p.m. – 9:00 p.m. The theme for this year's event is 'Engaging Our Communities' and will be honoring the Warwick Fire Department for 150 years of service.
Besides being a good reason to wear your prettiest summer outfit or your seersucker jacket or to listen to Elissa Jones Band or eat delicious food from Grappa Ristorante, it is a very good reason to support the Warwick Historical Society. The funds raised by this event come right back to the community in the form of historic preservation, educational programs, archives of local history, museum exhibits, and the list goes on. Not only will you have a memorable summer evening, but you will also be helping protect and preserve the very ground you stand on – the very place we love. Tickets are available for purchase at the Buckbee Center. Call 986-3236 ext. 101 for tickets and information.
This Thursday, August 22nd from 3:00 p.m. to 9:00 p.m. is the Warwick Merchants Guild's, Ladies Night Out. This is a free event that takes place throughout the entire downtown business district. Stores and vendors will have special offerings to celebrate the women of our valley. "Queen for the Day" of the Queen Village will be crowned at 8:00 p.m. on Railroad Green. This is a great, fun, summer finale.
It was a "Warwick Nation" on Railroad Avenue celebrating the 50-year anniversary of the Woodstock Music Festival. Some thirteen musicians, six vocalists, performed over twenty-seven songs from Woodstock. It was perhaps the largest crowd for a concert on The Green – there was a lot of peace and love! Congratulations to our Summer Concert Series Coordinator, Bill Iurato and to the Woodstock concert organizer, Mike O'Brien.