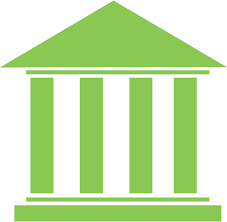 Village Hall is a very busy place – it is a place of public interaction, whether it's in the Clerk's Office, Water Billing, Justice Department, Building and Planning or Department of Public Works. These offices are made up of hard-working men and women who are focused on the issues and needs of Village residents. In fact, we express and remind ourselves that we are committed to that service.
Recently, I received a note from a resident about a water issue and his interaction with our Water Billing Clerk, Diane Shorter. He wrote, "I'm well versed in municipal administration – my single mom was the City Secretary (City Manager) of the city of Port Isabel, Texas… my heart goes out to someone who assumes the thankless and difficult job of city administration. Many is the night that I got my own supper while mom was busy in a city council meeting."
His words continued, "That is why when Diane Shorter went the extra mile to inform me of my excessive water usage and didn't just send a note or one phone call attempt and leave it at that, I was delighted that she had a sense of duty to one's neighbors to keep at it until I was aware and did something to remedy what could have been a financial disaster for me… Mr. Mayor, the beyond the call of duty caring attitude of people like Ms. Shorter is why I love it here – I am her number one unabashed fan…Again, I would like to express my profound gratitude for the treatment of myself and my wife by the various village staffers in your administration over the years – most especially Ms. Shorter – she brings great credit on the Village of Warwick- herself- and your administration – a valuable employee – to be treated and rewarded whenever possible."
These are extraordinary words and I was pleased that Diane's commitment was recognized. When I shared these comments with Diane, she immediately brought to my attention the work was performed by the entire Water Department staff and that she was not alone.
What these actions represent is local government administration that is responsive, serves and truly cares. As Diane mentioned she is not alone, and I want to thank all our Village staff and administration. The work they do is ongoing and meaningful and I'm proud of what we've accomplished. This is the model we strive for – it's not always easy and in the clamor and drama we sometimes lose sight or forget – that's the moment we find our compass, regroup and remember our commitment to serve. Good acts or exceptional service often go without being recognized and I'm grateful that a neighbor has taken a moment to say in the most eloquent, heartfelt and powerful words, "Thank you."
The next Village Board meeting will take place August 19, 2019, at 7:30 p.m. at Village Hall, 77 Main Street.