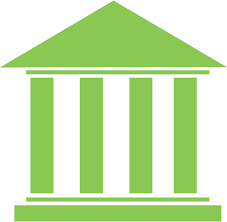 The American porch is a welcoming extension of our homes, a place we relax, socialize and watch the world go by. It's for those reasons that the Front Porch Arts Program is such a wonderful part of Warwick life.
The program was developed by Linda Mensch who is the Creative Director of the Moving Company Modern Dance Center. Linda is also a jewelry designer and visual artist. The Front Porch program is now in its 24th year. With Linda's guidance, some sixteen young men and women over six weeks explore the arts through various projects. Besides making artwork, they also explore their community through interaction with local artists and also visits to many of the special places in our Village.
This is a remarkable program that creates community connection and exposes kids to worlds within the place they live, worlds they never knew existed. It's through this collaboration of community and kid, we find the fertile ground for growth and fun. By the end of the six weeks, these young minds have expanded and explored their community. Through this program, they have found new meaning in the place they live and most importantly begin to realize the importance of the expression of their own individuality. The program culminates in an exhibit at the Conscious Fork on Railroad Avenue which will be up until the end of August.
We are always trying to find new ways to teach and engage our youth. The Front Porch Arts Program uses a simple format which makes the arts accessible, comfortable and friendly the way a front porch should be. It is this generosity of purpose and exploration of identity and community that make this program so vital, so Warwick and so unique. For more information please go to www.movcodance.com
The next Village Board meeting will take place Tuesday, September 3, 2019, at 7:30 p.m. at Village Hall, 77 Main Street.