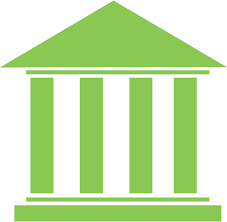 The Hudson Valley Jazz Festival begins Thursday, August 8th through Sunday, August 11th. The festival is celebrating its 10th Anniversary and has a remarkable roster of talent on multiple stages and locations throughout the Hudson Valley. Many of these venues are right in our own back yard or very close by. Locally the venues include: The Grappa Courtyard on Railroad Avenue,  Sugar Loaf Crossing, The Warwick Center for the Performing Arts on Wheeler Avenue, The Warwick Valley Winery on Little York Road, The Amity Gallery on Newport Bridge Road, Railroad Green, Pine Island Park, Pennings Farm Market, The Iron Forge Inn in Bellvale, and the Historic UAME Building on Forester Avenue.
There are twenty concerts over the four-day schedule at different times and places including Sunday brunch at the Iron Forge Inn! This is a spectacular event that encompasses many different types of jazz and many, many celebrated musicians. The final concert, Tani Tabbal Trio will be at the historic UAME Church on Forester Avenue at 7:00 p.m. This will be the first official use of this beautifully restored space.
The Hudson Valley Jazz Festival was created and developed by musician and village resident Steve Rubin. The festival has grown over time and became one of the premier Jazz festivals in New York State. It is also a labor of love and result of tenacity and hard work. The event is an important tourism attraction, it features some of the region's finest restaurants, eateries, cultural centers and puts a bright spotlight on the impressive Jazz musicians throughout the area.
For more information please go to www.hudsonvalleyjazzfest.org for a full schedule and list of musicians. This is an exciting event and not to be missed.  Congratulations to Steve on this important milestone and extraordinary offering.