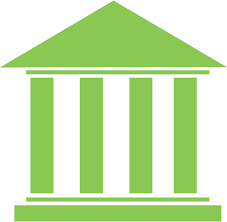 On Saturday, July 13th the Warwick Valley Gardeners will present their 26th annual Countryside Garden Tour. Tour booklet and map are inclusive in the $20 ticket and available the day of the event at Railroad Green from 9am – 2pm.
This is an opportunity to see some of the Warwick Valley's most beautiful private gardens. Gardening is a part of country life whether it's heirloom vegetables, perennial plants or landscaped acres, it's all about horticulture, flora culture and artistic expression. The gardens are selected not only for their beauty but their diversity as well. One of the features is that the tour is self-guided and takes the participant throughout the Warwick Valley that is so magnificent at this time of year. You can also go at your own pace and plan a bit of lunch too! If you are new to Warwick or have been here since the Mayflower this a great way to cross-pollinate with friends and neighbors and a moment to see garden gems that are otherwise tucked behind or closed from view.
The Warwick Valley Gardeners were established in 1992 and is a nonprofit group whose focus is on horticulture, gardening, and community beautification. The Gardeners maintain seven public gardens throughout the Village of Warwick. They are responsible for the seasonal display gardens that make a visit to Warwick visually memorable. If you want to be part of an organization that impacts our community in the most positive way this is a group to be part of. For more info please go to their website www.warwickvalleygardeners.org or visit them on Facebook.
The Warwick Merchant's Guild annual "Pickers Paradise" and Sidewalk Sale will be Sat. July 13th, 10am-5pm, and Sun. July 14th 10am-3pm. Some 40 vendors and merchants and will be on Main St. with plenty of bargains and great finds. This is a fun event – small town life at its best!
The Village's Summer Concert series has been outstanding! This weekend's concert will be "Tangent" on Friday evening July 12th at 7:30 bring a chair and a friend.
The next Village Board meeting will take place Monday, July 15, 2019, at 7:30 p.m. at Village Hall, 77 Main Street.