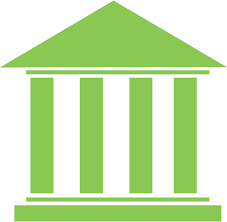 "Suzie"
Suzanne B. Emmerich 1926- 2019
Suzanne Emmerich was known to all who knew her as Suzie. She passed recently at the age of 93, which seems impossible since Suzie was ageless – forever young. Friends and family gathered to say goodbye to this remarkable woman at the Emmerich Tree Farm on Sleepy Valley Road. It was a beautiful sharing of poems, music, and stories celebrating the life of a gentle but strong matriarch of the Emmerich clan. Suzie loved the Warwick Valley and its people. Her love showed through her acts of kindness and generosity and it showed through her family – she was a dedicated and loving wife, mother, grandmother, and great grandmother. She exuded warmth, familiarity, and wisdom. Growing up, Suzie was a part of the texture of our lives. Depending on where you were age-wise as a kid she was Kim, Blake or Scott's mom or Kurt and Chris's mom. She was part of a magical time in our Valley when there were many young families who were growing up together. To understand Warwick then, it was much smaller, it was also a time of great change in the world – the heady and intense '60s. It was a mixture of freedom, fun and the unknown.
I grew to know Suzie better when I returned to Warwick as an adult. I grew to know her as more than a mom of a friend, but also a woman of great strength, individuality, and talent. Suzie was connected to her community, to world events and especially women's issues. She had many friends, but her dearest friends were other women she admired. Women like Marge Zap, Jo Vanderkloot, Pat Kiley, Tientje Martin Stevens, Perch Masefield, Phyliss Klein, Nancy Kearing, Suzy Stage, Sue Stratton – these are a few as the list is long – our Valley has had a great many amazing women. These liaisons were key to Suzie because it was through these deep bonds she grew as a person.
So many of us knew Suzie through the simple act of caroling. Suzie lead the Christmas Eve Community Carols for 49 years. I will forever think of Suzie leading us in song, warming our hearts in the Old School Baptist Meeting House. In the short window of 45 minutes or so we all forgot that time exists, our woes are left behind – we've come together to sing with love and hope and Suzie was our guide. So lovingly she passed the torch to Jody and Jim Weatherstone who carry on this tradition. There is an echo that remains in the hallowed walls of the Meeting House – a beautiful rendition of 'Do You Hear What I Hear', sung so clearly:
A song, a song
High above the trees
With a voice as big as the sea
With a voice as big as the sea
… listen to what I say
The child, the child
Sleeping in the night
He will bring us goodness and light
He will bring us goodness and light
He will bring us goodness and light!
Thank you, Suzie, for leading us in song and showing us goodness in our lives and the lives of others. You brought us beauty, mirth, and sweet warmth, you are our dearest dear and you remain forever in our hearts.