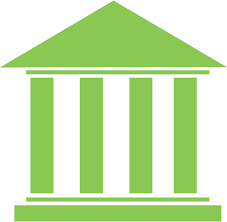 SHEER CLIFF
We begin developing the Village Budget in early January. The work is mostly made up of meetings with department heads to determine the coming years operating costs and selecting of any special projects or initiatives. The striking difference in the planning for the 2019-20 budget is that it encompassed the bonding for the replacement of our fifty year old Wastewater Treatment Plant.
The 12 million dollar plant is one of the largest infrastructure projects that the Village has ever been faced with. The Village is made up of 2,500 taxable households and parcels. The challenge is how do we cover this level of cost and how can we lessen the financial impact on our Village residents. It seemed we were looking at a sheer cliff.
For this reason the Village Board recognized a year ago it was of critical importance to educate and demonstrate to Village residents the need, cost, and the value of this project. The Village applied and received a much coveted three million dollar grant from the New York State Environmental Facilities Corporation.
For the past three months the Board has been meeting regularly at budget work sessions with the Villages accountant and Village treasurer. Besides the normal budget decisions the goal was to find the best strategy to cover the costs for the Wastewater Plant. This included determining the length of time to pay off the bond.
The Village has historically been very aggressive about paying down debt so we would not sacrifice our ability to take on future infrastructure projects. Most large projects are paid down within a five year cycle reducing levels of interest payments and allowing greater fiscal flexibility, but we've never faced such a large number.
We were looking for a time period that was responsible, following our principle of not carrying too much debt but simultaneously being fair to our residents. The Board has been continually sensitive to village residents. Our record of consistent improvements and levels of service, while keeping within the 2% tax cap has been an example of healthy fiscal management.
The Village's budget is posted on this website, here. The Village has maintained an overall 2% increase in the General Fund and Water and Sewer Operations. This will allow for consistent daily operations, special projects and reserves. There is a specific line under assessed land value for a 15 year bond repayment of the Wastewater Treatment Plant, which is a 13.6% increase. To give you some bearings – a $40,000 assessed homes 2% increase = $30; the Sewer Plant tax = $170, which is a total increase of $200 a year or $16.66 a month, which actually comes out to 11.33% total increase (operations plus Sewer Plant) based on land values.
We knew this was not going to be easy and I believe we have met the challenge. I would like to thank the Village Board, Village accountant and treasurer for their tenacity and hard work for the residents of our Village.
Work is never done. Last Monday I had a successful meeting with a representative from Congressman Sean Patrick Maloney's office to find potential Federal appropriations for this project!
You can find additional information on this important project HERE.
Thank you for your support.