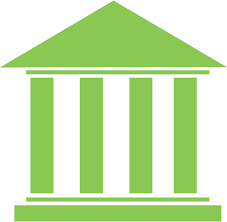 Sunday a group of some thirty kayakers entered the launch at the Town Park at Wickham Lake and in two hours after meandering through the rich biodiversity and lush beauty of the Wawayanda stream corridor ended up at Memorial Park. A few years ago, Supervisor Mike Sweeton, myself and a small entourage did the very same thing in seven hours!
The difference is that hundreds of impediments – downed trees, overgrown brush, etc. have been removed. This work has been done by a stalwart group known as the "Wawayanders". Over the past year, countless work crews have been clearing the stream pathway. Our little rugged stream has become a recreation and teaching opportunity. On Sunday a ribbon was officially cut and this pristine ribbon of water that connects the Town and Village is officially open for adventure! Thank you and congratulations to all who helped turn this idea into another Wonder of the Warwick Valley.
On Saturday – not far from the kayak launch in Wickham Woodlands was the grand opening and ribbon cutting of the Hudson Sports Complex. The opening was a remarkable event that honored the Beautiful People Organization. The owners, Christian and Raluca Fuchs were surrounded by family, guests, many happy kids and a host of famous athletes to usher in what will be an international sports facility. What an incredible addition to the Warwick Valley, no less the Hudson Valley region.
Warwick is a place of ideas, sometimes dreams. Most importantly we have the conviction and energy to make these ideas real. The Valley and our Villages are the creative manifestations of imaginative spirits. Ideas don't die here – they're given consideration and if it's a good idea, it's allowed to breathe and become. It's the "Why not?" in Warwick that I always find inspirational.
On behalf of the Village Board, I would like to send our sympathy and condolences to the family of Dr. John Fiore. John was an important member of our health community and loved by all – not only for his kind manner but medical knowledge and expertise. We will miss this gifted man who loved his work and the community he served.