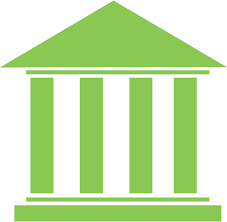 Wet, cold, damp yet life goes on – we celebrate our moms. The Farmers Market begins, it is the season of communions, confirmations and duck derbies. We've wakened from winter dormancy to a full-blown calendar of community events. In between the rainy days – that rare dose of sunshine we run to cut the grass and weed the garden. Looking at the weather reports with disbelief at a mercury that won't budge, long johns are going the distance. Will they be retired by June? We grin and bear it, it makes for a vibrant spring though too much wet, especially in the mucklands can be a challenge for our farmers.
Some events on the horizon:
The 29th Annual Duck Derby is Sunday May 19th at 1:30pm along the Wawayanda Creek in the heart of the Village. For information and where to, "adopt a duck" go to info@winslow.org or call 845-986-6686.
On Thursday, May 23rd the Warwick Historical Society will be sponsoring a Memorial Day Remembrance from 7:00-8:00pm at the Buckbee Center. The public is invited.
On Monday, May 27th is Memorial Day. The annual parade will take place at 11:00am on Main Street to Warwick Cemetery, St. Stephen's Cemetery and Veterans Memorial Park. The parade is organized by the Nicholas P. Lesando, Warwick Township Post #214 of the American Legion.
On Saturday, June 1st will be the 2nd annual Community Health Fair from 9:00 am to 2:00 pm on Railroad Green. The event is organized by the Union A.M.E Church. For more information on the free health activities please visit www.unionamechurch.org or call Denise Smith at 845-986-1618.
The next Village Board meeting will be held on Monday, May 20th at 7:30 p.m. Village Hall, located at 77 Main St. in Warwick.