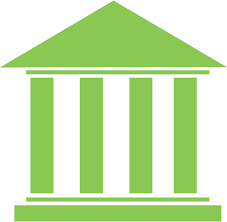 Last Thursday we celebrated the National Day of Prayer. Pastor Jason Ham from the Grace Community Church organized a prayer event on Railroad Green. It was a moment for folks to congregate and to form bonds through the act of prayer, it was a moment to pray for our country and for what is important to us. Some groups actually did a prayer walk throughout the Village, stopping at key spots to offer up prayers for the business community, our military, our spiritual community, our leaders. This year's theme was, "Love one another." Maybe a perfect theme for these times when global chaos has us feeling discouraged if not overwhelmed. Prayer is an interesting thing – in its best form it is born from true humility and yet from its humble beginning can grow to be a messenger of extraordinary power.
The evening made me think of Warwick and all the good people and prayerful (and powerful) acts they perform that take place in our Valley. It was fitting that we were in the heart of our community and "on the green" – surrounded by so much life, the comings, and goings, the everyday routines, folks getting home from work, friends meeting at the cafe, dog walkers, shoppers, lovers, lost souls. We are the crossroads of life but also a place to pause. We are an oasis of heartfelt, meaningful activity in a lush land.
Sometimes finding words, especially prayerful ones, is difficult and that's when benevolent actions seem most profound. In the past weeks, I've been witness to that kind of prayer by men and woman who picked up a shovel to help build a playground, local folks who want to share with us the importance of recycling or deliver the message of being better stewards of the earth. It is neighbor to neighbor, it's Meals on Wheels, it is our Food Pantry, our Community Center, our community garden, it is a visit from a friend or the acts of friendship that goes beyond pleasant company and may involve commitment and sacrifice or simply a kind act. We truly are a compassionate community of activists and advocates for each other.
Purpose in life can often be undiscovered in ourselves. Prayer may be the way we uncover that thing of value that we seek – the spark that gently lights our sense of community and humanity. So, Warwick lets pray on, let's love one another, let's keep an open heart and mind, let's revel in the timeless beauty of Spring. We are blessed.