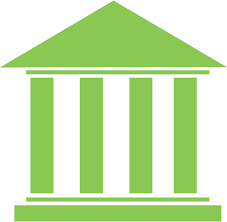 Our parks are places of play and enchantment. Over the past months, we've seen a transformation take place at Stanley-Deming Park.
After almost three years of planning, dreaming, and fundraising something spectacular grew from the often muddy ground. Lumber (lots of lumber) was cut, mitered, routed into shapes and forms: an apple house, a barn and combine tractor, new swings and a myriad of slides, a tree fort, a marketplace and of course, a Warwick castle!
The logistics and nitty-gritty of a Community Built Playground have been remarkable to watch unfold. The hundreds of tools, the thousands of volunteers, the work shifts, division of tasks, and feeding continually day after day was a feat unto itself. We haven't seen this level of coordinated volunteerism maybe ever. So, there are many tired but fulfilled souls in our community.
What grows out of this effort is not just the building of a dream – a vision of an inclusive playground – it is the inclusion of all who came together that make that dream a reality. It is the magic of what occurs when folks share a wheelbarrow, a task, or break bread together. It is the conversations and comradery and of course the unity of a goal. Magic begets more magic. We have built a magical playground for our children. I know that this will be a memorable experience for so many kids. These creative elements will conjure the imagination, they are pathways to learning, sharing, and above all playing together.
Thank you to the Warwick Playground Dream Committee for your commitment and vision. Thank you to Play by Design for guiding us and seeing our potential and thank you to every person who helped. This was a task like no other and it has created bonds that go beyond the physical playground. We have been uniquely transformed through this project – we have a greater understanding and deeper friendship with our friends, neighbors and fellow Warwickians.
After the rain on the first day of build week, there was a rainbow stretching over the sky. It was an emblem to all that not only was there promise in the week ahead but also something good had arrived. At the end of our journey and our rainbow, we too recognize like Dorothy and her hapless trio that there really was 'no place like home' and that home had been strengthened by our brains, our courage, and our heart.
***
Don't forget this weekend is Too Good to Toss and Earth Fest at Stanley-Deming Park. For more information please visit:  http://www.wickhamworks.org/earth-fest-warwick-2019.html
***
The next Village Board meeting will take place Monday, May 6, 2019, at 7:30 p.m. at Village Hall, 77 Main Street.