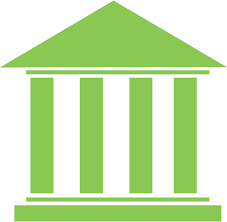 March is an odd month – kinda' betwixt and between.
The nervous needle on my thermometer goes back and forth. The layer of snow seems to ebb and flow slowly giving way to the muddy ground. A new season is awakening. This is natures big thaw and life in all forms is just below the surface.
In the Christian religion, it's also the holiest of seasons. It is a time that is rich in symbols of transformation and redemption – a season that leads from darkness into light.
For me personally, it's a time of reflection. It's a moment when I measure my well, so to speak.  My internal dialogue as of late has been about grace. Not the act of saying grace before a meal or gathering, but more so the demonstration of a life of grace and what that means. It seems to me gracious actions have their roots in goodness and result in a positive end or direction. There is also centeredness, focus, and measured quality to a person who is truly 'grace under pressure'.
There is also something soulful and empathetic about someone who acts in a state of grace – if you can achieve that place, that state, you surely may be able to resolve conflict or transcend divides.
I think of grace and how we act in daily life not only individually but as a community. It seems a worthwhile aspiration to build community on the precepts of grace and understanding and of care and goodwill. It is a tool that leads towards benevolence and a deeper and richer understanding of family, friends, and neighbors. So often this brilliance is lost under rust and anger. We should never forget there are other pathways – ones that are gracious that interpret the full arc of an issue and help us move forward. I wonder too how a divided country could find that state of grace?
So, as we slog through the mud of March, let's keep our sense of humor, our balance; let's work towards finding meaningful, thoughtful solutions to life's chaos. Let's rejoice in longer days and new life that pushes from the frozen ground – let's keep in touch with the earth and with ourselves and with our community. We can find our grace, it's all around and especially in each one of us.
To all our friends and neighbors of Irish descent "Happy St. Patrick's Day!"
Listen to "Village Life" every Thursday at 11:00 a.m. on WTBQ Radio, 93.5 FM.
The next Village Board meeting will take place Monday, March 18, 2019, at 7:30 p.m. at Village Hall, 77 Main Street.