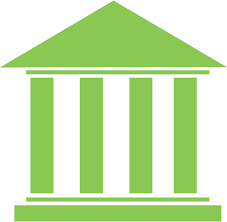 I've always felt the Warwick Valley was a place of profound romance. Maybe it started with the Native Americans that settled here along our streams who were so close to the earth and had a deep understanding of its power and beauty. Generation after generation have fallen in love with the physical environment that surrounds us. I'm grateful that farms and open space have been preserved so we cannot only see why there is a love affair with the Warwick Valley but help it continue.
When I use the word romance it's with the fullest meaning because romance includes desire and striving. In the history of a place, all this love, pride and striving is the apparent legacy – the monuments of time, the indicators that past generations have cared or were smitten.
Recently I was in Stanley-Deming Park to meet with the coordinating committee from Warwick Playground Dreams to prepare for the building of a new playground this Spring. As I looked around the park, I was taken by its beauty but also by the changes over the past years that have made it a more remarkable environment – a new bandstand, walkways, lighting, improved basketball courts. The park which is a work in progress captures the imagination and is the result of love. Stanley-Deming with its meandering stream and monumental willows is a public space that serves and celebrates. The new community-built playground will only add to this romantic vision; maybe even more so since the new playground will allow kids with either physical, auditory or visual challenges to be able to play in an integrated play environment. So, love grows!
Valentine's Day is upon us. The Village of Warwick is filled with love and romance. Our shops and restaurants have all the right ingredients, the stuff of love: chocolates, flowers, wine, clothing, jewelry, a delicious meal, a valentine card, all things that can make a heart swoon. So, let the romance along the Wawayanda continue – it's such a great story with so many dreams and so much promise. Happy Valentine's Day!
The next Village Board meeting will take place Tuesday, February 19, 2019, at 7:30 p.m. at Village Hall, 77 Main Street.