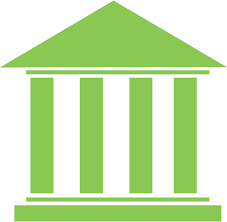 This past weekend Cub Scout Pack 177 had its annual Blue and Gold awards dinner. It was a fun event and personally brought back memories, as I too was once a Cub Scout in Pack 177.
Part of the evening was devoted to The Arrow of Light Ceremony where a cub receives his Webelo award. This is a cub's highest recognition, one which they carry over and wear on their Boy Scout uniform. Here are the young men of the Webelos II Den that received the award and crossed over from Cub Scout to Boy Scout:
Kyle Bolich
William Boller
Klaus Lindenau
Colin Redpath
Alexander Rodrigues
Joseph Sanzone
Tristan Sasse
Casey Smith
Lucas Wensley
Congratulations Scouts! I know that the scouting path is filled with fun and new experiences – your next adventure awaits.
Congratulations to Cub Master, Tim Brown and Webelo Den Leader, Ed Boller and Kevin Lindenau for your involvement and commitment. Congratulations to all the scout families. This was an important step in your son's discovery and maturity; maybe someday soon I will be seeing these young men at the Eagle Court of Honor!
Attention Warwick families. Stanley-Deming Park playground facilities are now closed to the public as we will begin preparation for the new Community Built Playground in April.  If you would like to volunteer for this important project, please sign up for the build week which is April 22 – 28. Sign up: https://www.signupgenius.com/go/5080d49aaaf2caafa7-build
Catch up on "Village Life" every Thursday at 11:00 a.m. on WTBQ 93.5 FM.
The next Village Board meeting will take place Monday, March 4, 2019, at 7:30 p.m. at Village Hall, 77 Main Street.