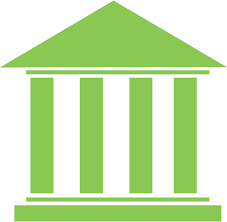 These are the early days of the new year when winter has settled in – though to date certainly more wet than snowy, still very grey and cold(ish). With days that are more dark than light, they do seem to take a toll on all of us. I mark my winter calendar days with bold x's as if it were some prison sentence. I'm grateful for the calendar highlights – Martin Luther King's Birthday, Valentine's Day, trips to Albany or NYC etc.  anything that will distract me from the frozen world outside my window. The greatest joy and distraction I find at this time of year is given to me by my bird feeder. It's a basic tube feeder from Wadeson's that's easy to fill and hangs outside my favorite perch in our living room where I have my morning coffee. Nuthatches, chickadees, wrens, sparrows, cardinals, and blue jays are a few of my early morning visitors and get me through winter malaise. This year I received a Christmas gift from my wife and son of a screech owl nesting box made by a local craftsman – and so winter is eventful after all!
It is of course a busy time at Village Hall, our ongoing projects, budget work sessions prepare us for a burst of Spring activity. The overall mildness has also allowed us to continue many activities such as tree planting and some road work and water valve replacements.
I attended the swearing in of our new our first time State Senator, Jen Metzger on January 2nd in Middletown. She shared the spotlight with my dear old friend and former classmate Assemblywoman Aileen Gunther who has served the Assembly District 100 for over 16 years. Warwick was well represented at the event which included an invocation from Pastor Rolfi Elivo from the Warwick Reformed Church and a piece by Miller Williams, 'Of History and Hope" read by Warwick High student Vidar Hageman. The swearing in was done by NYS Supreme Court Justice Sandra Sciortino and comments were made by Senator Andrea Stewart Cousins, the new Senate Majority Leader. It was a wonderful ceremony and both Aileen and Jen in their addresses gave a sense of their leadership, focus on local matters and desire to get work done for their constituents.
I do want to take a moment and thank Annie Rabbitt who though was not a victor in her bid for the Senate, has given us a remarkable career of public service. That service began as Greenwood lake Trustee and she rose to the ranks of Assemblywoman where she served for a dozen years before landing the position as County Clerk. She has brought strong leadership to all these roles and we as a community have been the direct recipients of her efforts. Thank you, Annie, and as the elected representative of our community I wish you the very best. We remain grateful to your ongoing devotion to fair representation and openness in government.