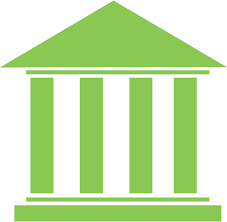 Ringing in the New Year on Railroad Green has become a Warwick tradition. This year's event will be made even more special as we begin the celebration of the 150th Anniversary of the Warwick Fire Department.
One hundred and fifty years of keeping our community safe is a remarkable milestone. The Fire Department will be hosting events throughout the entire year to involve the entire community.
The modern fire department is very different from the department in the early years of firematic safety. Think leather hoses and buckets and man powered pumping! Fire equipment is better and of course much more expensive, the rigors of training are much greater, the factors of fire protection, more complex.
To participate in the 2019 festivities, go to the Warwick Fire Departments Facebook page and you'll find a listing of upcoming events.
On Saturday, January 26th there will be a FUNdraiser at Pin Street Bowling Lanes called 'Bowling with the Bravest'. A family event that starts at 4:00 p.m. As the year unfolds check the Facebook page for more activities.
I'm looking forward to this year as we can focus on and celebrate the history and significance of the Warwick Fire Department – proudly volunteering for 150 years. We are very lucky to have so many men and women who are dedicated to keeping our community safe. They are the backbone of Warwick and to know that we are so well protected, helps us stand strong and feel secure. They are the vigilant safety net, the caring instructors, quintessential parade makers, and community leaders. They are proud of what they do and humble for the reasons why they do it.
So, lets stand by our Fire Department throughout this coming year and honor them – let's thank them or better yet, become a volunteer!
 The next Village Board meeting will take place Monday, January 7, 2019 at 7:30 p.m. at Village Hall, 77 Main Street.