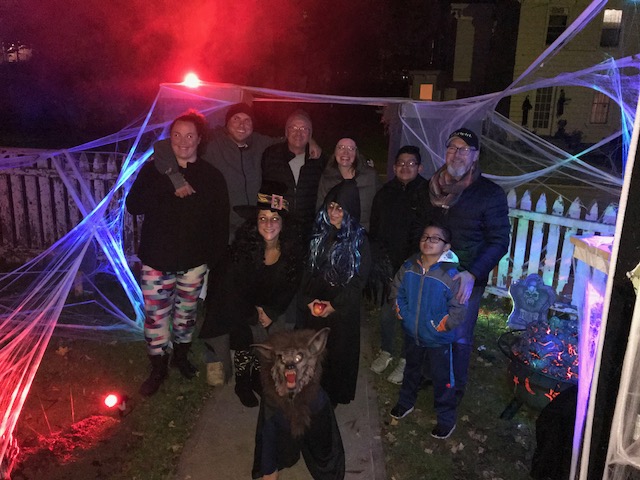 The winners for the 2018 "Scare the Mayor" Haunted House Contest are the following Village residents:
First Place  (tie):
Karl & Debbie Scheible: Oakland Court       &         Michael Becker : Orchard Street
Second Place:
Marie Sisti: Oakland Avenue
Third Place: 
Susan Saladino & Robert Agnello: Oakland Court
Contest winners were announced after the Halloween Parade on Railroad Green. Mayor Michael Newhard and Kid Mayor Danny Alquezada-Madero thoroughly enjoyed judging the contest. Thank you to our guest judges Nicole Moellman and Don Presutti and thank you to all the participants of this year's event. The judging was very difficult due to the extraordinarily scary environments created by all the participants!